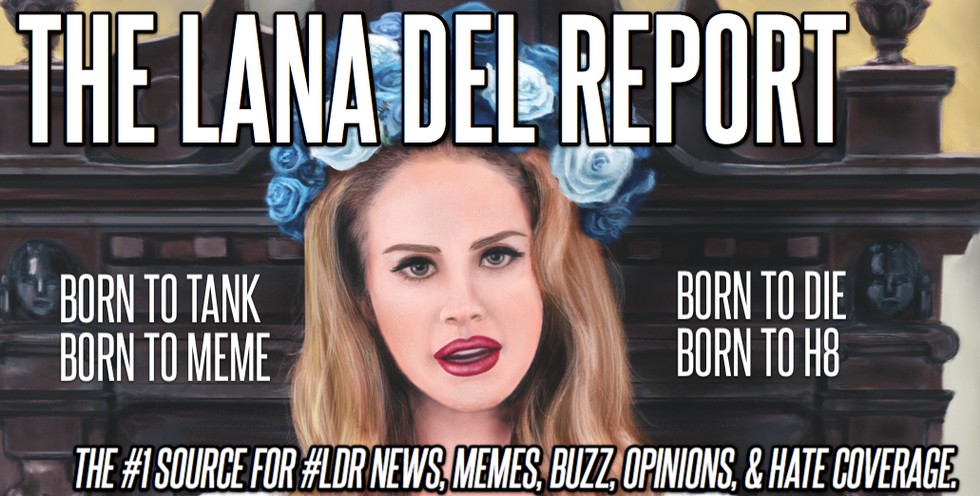 If you're having a tough time keeping up with the backlash and backlash-against-the-backlash following Lana Del Rey's performance on Saturday Night Live this past Saturday, here's a breakdown of the latest.
-Yesterday, in a private
email
to
Nick Denton
(that was then posted on Gawker.com),
Brian Williams
wrote: "Brooklyn hippster
Lana Del Rey
had one of the worst outings in SNL history last night -- booked on the strength of her TWO SONG web EP, the least-experienced musical guest in the show's history, for starters." [Gawker]
-
Daniel Radcliffe
has defended her performance,
saying
: "It was unfortunate that people seemed to turn on her so quickly...I also think people are making it about things other than the performance. If you read what people are saying about her online, it's all about her past and her
family
and stuff that's nobody else's
business
... I don't think it warranted anywhere near that reaction." [TMZ]
-Hipster-skewering site
Hipster Runoff
has turned itself
into a "dedicated Lana Del Rey content farm and news+gossip outlet blog" with the tagline:
"Born to Tank, Born to Meme, Born to Die, Born to H8."


-The
New York Observer
has
posted
the amusing "
Explaining Lana Del Rey to Your Roommate: A Short Play." 

-Meanwhile, it was announced today that she'll be performing in March at Austin's SXSW festival. [Idolator] And Clams Casino has re-mixed her song "Born to Die." [Pitchfork]

-Also, our take, in case you were wondering? It's true that her performance was not good, but everyone needs to tone it down a notch. People sound terrible all the time on SNL -- the acoustics on the show is notoriously awful. She's talented and pretty fabulous, and was great when she performed at Bowery Ballroom a few months ago. She shouldn't have been booked to play on the show so early in her career; she was clearly super-nervous, and hasn't had enough performing experience. But let's all wait until the album comes out at the end of the month till we impale her on a stake, mmmmk?