Lady Kitty Spencer Is Hot Hot Hot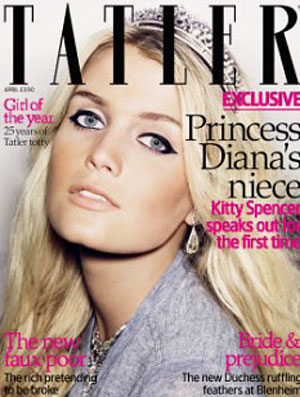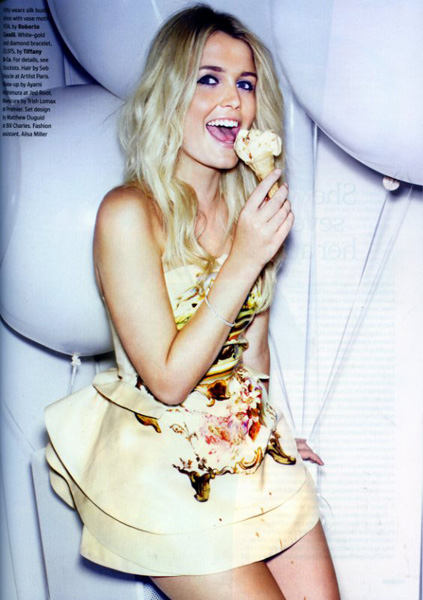 Mr. Mickey really enjoys seeing cute new aristocrats emerge on the scene. OK, so it doesn't exactly make the world a better place but it's who MM is. Mr. Micks has been waiting for years for the children of Charles, 9th Earl Spencer, brother of the late Diana, Princess of Wales, to grow up and take their places on the scene, and heeeeeeeere's Lady Kitty Spencer. Kitty recently made it onto the cover of Tatler which is no small feat for an 18-year-old. It's the Girl of the Year issue and Kitty's mother Victoria Lockwood was Girl of the Year in 1984!!! Other superstars in the making to achieve the title include the Hon. Daphne Guinness (a descendant of Diana Mitford), Lady Helen Windsor, Stella Tennant (granddaughter of Deborah Mitford, Dowager Duchess of Devonshire), Jemima Khan, Honor Fraser, Sophie Dahl and Kate Middleton.
MM loves a Tatler Girl of the Year. The story on Kitty is a bit slight (in fact it makes MM's Ask Mr. Mickey column look like Turgenev!) but entertaining nonetheless. Here's a shot of the cover and an extra shot by Thomas Nutzl of Kitty eating an ice-cream cone. We can't resist an ice-cream cutie here at PAPER, and MM can't resist ice-cream, which is why he's busting out of his girdle!