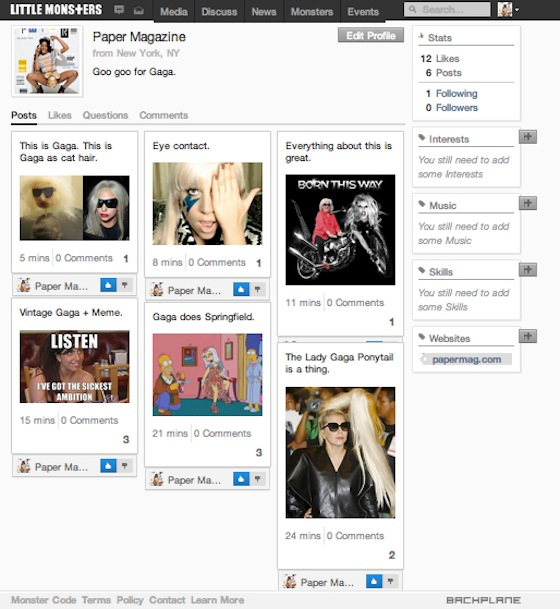 Lady Gaga
finally
launched her new social media network
,
LittleMonsters.com
and it's basically all of your favorite social platforms in one Gaga-fueled package:
Looks like Pinterest.
Has Voting function like Reddit.
Allows users to "Like" posts and chat like Facebook.
Lets you follow users like Twitter.
And, of course, there's tons of Gaga photos, memes, and tributes alongside original user content. Naturally, we had to create our 
own
. 
All that aside, perhaps the coolest (and most original) function of the whole site is a "multilingual chat" which lets fans from around the world talk to one another while software translates the conversation live into whatever language your account is set to. That said, there were still some moments in today's chats that had us, well, lost in translation. Below, some of our favorite highlights:

Russia: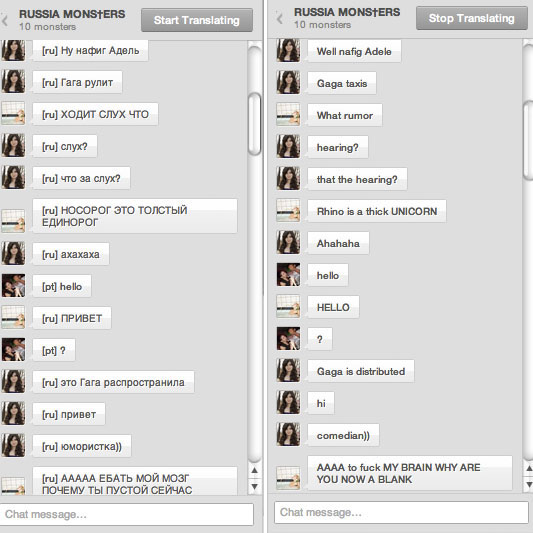 Glad to see that goat puns hold up in Spanish and English: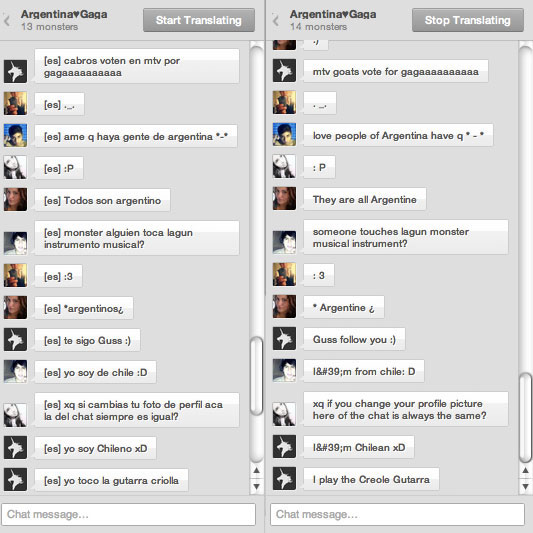 French fans talked about slapping people and bragged about their thinness. So French: