Remember when Lady Gaga bumped into Leonardo DiCaprio on her way to pick up her Golden Globe and Leo made a rude face? And, in typical high school bully fashion, probably made fun of the fact that she was nominated and laughed at her win?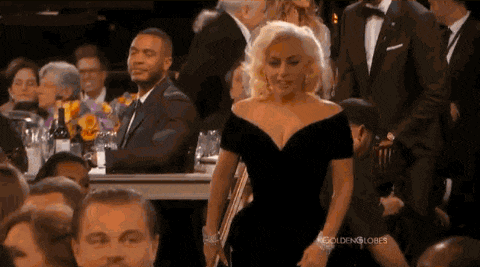 The actor brushed the incident off, insisting, "I just didn't know what was passing me, that's all!" Much like how he probably accidentally stuffed the president of the chess club into a locker and the glasses of the smallest boy in his class just happened to fall under his shoe. The former "Pussy Posse" leader went on to describe how he and the singer laughed about the incident at the Globes after-party.
However, Radar reports that, before the pair chuckled about the fact that the musical theater kids and the jocks aren't that different after all, Gaga's boyfriend demanded Leo apologize for being "flat out rude and extremely unprofessional".
Luckily, the American Horror Story: Hotel star isn't bothered about the incident - according to Radar's source, "That little incident got so much pickup that it only made her win that much bigger!" As everyone in the Ryan Murphy knows, the theater dorks always come out on top.