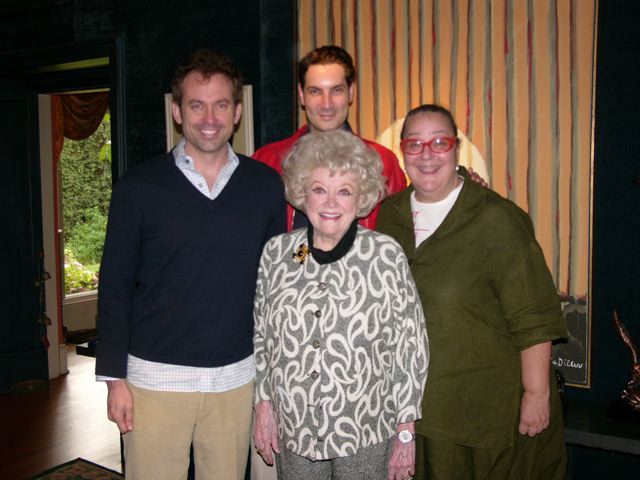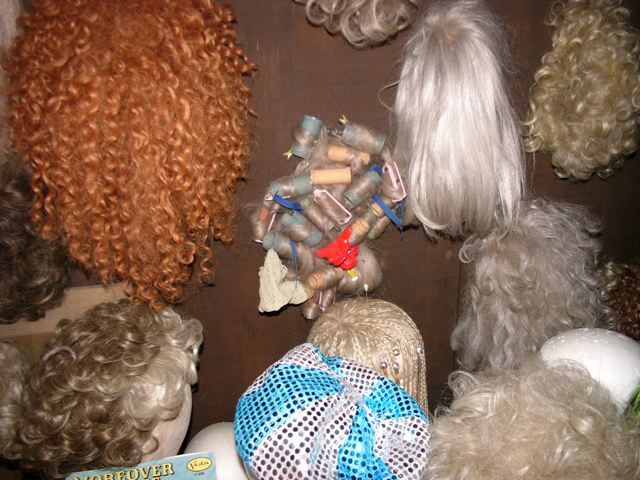 Here I am in L.A. and the PAPER Project is heating up. I haven't had a moment to breathe in the chilly grey air as I've been so swamped. I arrived Saturday night and drove straight from the airport to my good friend Karen Kimmel's studio where she was having an opening for a show of her work she put up. It was such a gorgeous show. She is a genius. I saw so many friends there -- from expat Audrey Bernstein to my favorite new friend Barbara Bestor (the architect who has done an amazing installation/design for our storefront space), to filmmaker Cheryl Dunn (who is in L.A. for our PAPER Project and the guitar shred-off we are doing Thursday night at the Roxy), to Karen's cute hubby James Bond, who owns the supersneakerstores Undefeated.
I was most excited to meet Geoff McFetridge, an artist I have always been a huge fan of. His studio was also in this kooky neighborhood that I'd never been to called Atwater behind Silverlake. Very cute locale. Like being in Mexico. I must say, I love L.A. There are all these different neighborhoods and the artists just keep pushing further and further out as things gentrify. I hear there's now a big scene in Long Beach and as far east as Highland Park and Eagle Rock are rocking out with cute little bars, restaurants and shops.
Sunday I met up with my fairly new friends Cameron Silver (who owns the fab vintage couture shop Decades here in L.A.) and his partner Jeff Snyder who I adore. We then scooped up Cheryl Dunn and headed to the Brentwood home of 91-year-old comedienne Phyllis Diller. We spent the afternoon hanging with this amazing hilarious woman, going through her closet and finally picking 30 amazing paintings to show at our opening art show of our L.A. Project at our storefront space on LaBrea. (Look at these amazing photos Cheryl Dunn took of me, Phyllis, Cameron and Jeff! Plus, check out Phyllis' "wig room." Could you die???)
Cheryl and I then headed to meet my nephew George and his artist friend Lister for a drink at the Chateau Marmont and later dinner at Magnolia (my home away from home L.A. eatery) with my friends and neighbors stylist Heidi Bivens and actor (and now writer-producer) Justin Theroux.
Yesterday it was back to the salt mines. Our Barbara-Bestor-designed space is gonna be awesome. It's literally being built in two days. Jeez. The PAPER crew and the colette kids Sarah and Nadege are arriving for our grand opening tomorrow night. Cameron, Jeff and Mena Suvari will be hosting the art show, featuring works by Phyllis Diller and Henny Garfunkel's amazing Polaroids. Then we'll all head to this crazy '80s-looking club on Holllywood Boulevard for a collette dance class party we are throwing with Jeremy Scott. Lots of work ahead before the blast-off!
More later...
For a full schedule of events, click here!