Last winter, Paper broke the internet with our iconic Kim Kardashian photoshoot, in which photographer Jean-Paul Goude recreated his famous "Champagne Incident" photo with with Mrs. West.
The photos inspired a range of reactions. Kim herself said, "It was an art project and it taught me to do what you want to do." It also inspired a lot of very creative interpretations online.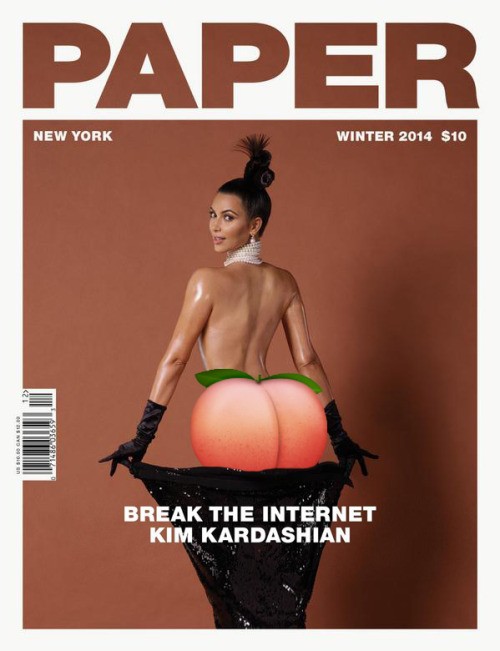 via Tumblr
Now, we've finally gotten a reaction from the most important person of all - Kim's mother, Kris Jenner. During an Architects of Change event this week at L.A.'s Skirball Cultural Center, the contemporary Mama Rose called the Paper cover "cringeworthy."
"Sometimes I don't even know that they're coming out," Jenner told Maria Shriver during a Q&A. "Like Kim did the picture with the [champagne glass] on the booty, and I was like, 'Where did this come from?' I thought it was Photoshopped for a second."
Sorry, Kris, but if you want to break the internet, you sometimes have to embarrass a few moms along the way.