Kourtney Kardashian, eldest spawn of Lady Kris Jenner, is currently in Londontown (where she was attending tolamour UK's Women of the Year Awards).
Acting as her guide to the ancient city is London's adopted ambassador, Lindsay Lohan--occasional actress and full-time Instagramer; Lohan and the Dash Dolls go back a few years, so this union is not so strange.
LiLo and KoKo were seen hand-in-hand, hitting up de clubs, and documenting their swiftly-minted BFF status on social media...
Kourtney even went as far as saying she'd "found her long lost twin" on SnapChat.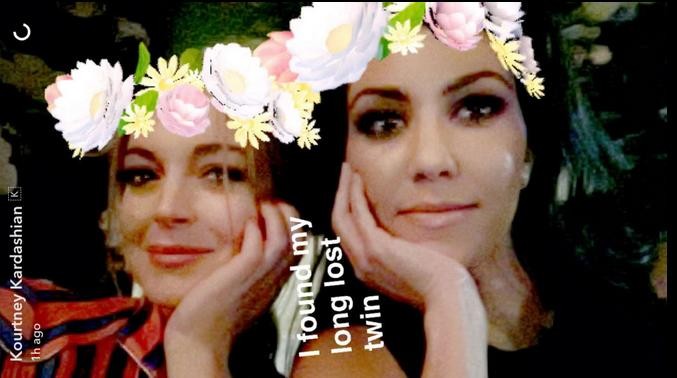 At some point in the last 14 hours, Kourtney did an apparent-switcharoo with Lindsay, and was suddenly seen clad in the same dress Linds wore on their big night out.
❤️🇬🇧💙 pic.twitter.com/ANXp9eGyjz
— Kourtney Kardashian (@kourtneykardash) June 9, 2016
I mean, that's what friends do, you know?! They wear each other's clothes!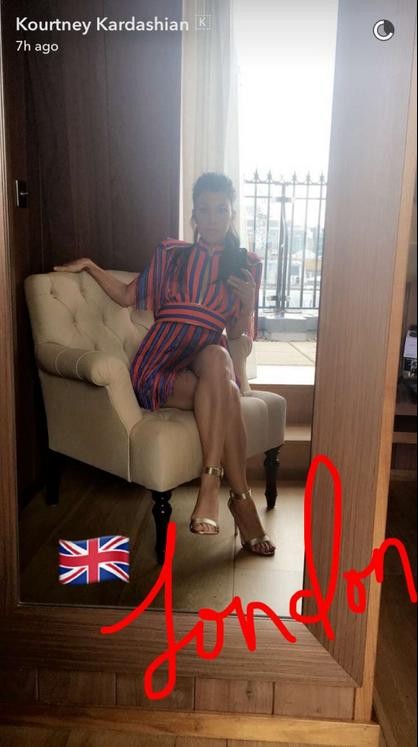 Lindsay has ostensibly closed the chapter on her previous, troubled journeys--happily settled in the UK capitol with her Russian finance-heir fiancé, Egor Tarabasov--so it's nice to see our girl catching some healthy rays in the fame-sun.
Ms. Lohan's history of ephemeral BFFs, however, goes back long before Kourtney, or any Kardashian, was considered "more relevant."
Paris Hilton
Lindsay and the OG famous-4-famous socialite were fast friends circa 2006, at the rising height of Linds' stardom.
Time for 1st decade nostalgia. 10 yrs ago @ParisHilton @lindsaylohan dominated gossip Today, meh pic.twitter.com/kMoSrfSYK1
— MarketingSociologist (@PhoenixRichard) May 29, 2016
The duo caused paparazzi solar flares with their heavily documented nights out in Hollywood.
Dusk fell somewhat quickly on their iconic bond, and the Lohan and Hilton quickly became enemies.
The war didn't stop there, like when Brandon Davis, Paris' friend/fellow heir, and ultimate LA goblin, hurled this infamous rant Lindsay's way.
Nowadays, both stars keep chilly neutrality, aside from a few incidences, like when Lindsay apparently "hired" someone to beat Paris' younger, scarecrow brother Barron at an after after-after-after-hours party at Miami's Art Basel in 2013.
Live on, P and L!
Nicole Richie
Lindsay and Paris' former, clandestine bestie, Nicole Richie, also shared stratospheric nights together in the roving Los Angeles splendor of the mid aughts.
#Entretenimiento Nicole Richie y Lindsay Lohan reunidas en esta foto de principios de los 2000s #Throwback #2000s pic.twitter.com/3QhAfz0nRC
— #LaFiestaDeLos2000s (@LaY2KParty) April 21, 2016
Richie and Lohan were part of fashion maven Rachel Zoe's coven of 2000s starlets, including Mischa Barton, whom she styled to the nines.
As Richie began locking into the family life, marrying Good Charlotte's Joel Madden, who she has two children with, she and Linds veered into different lanes (clearly); their friendship dispersing into a sighing Pacific breeze.
"We don't keep in touch," Nicole bluntly told Andy Cohen on Watch What Happens Live!
Point taken!
Britney Spears
Britney, November 27 - 2006

Partying with Paris Hilton & Lindsay Lohan pic.twitter.com/tWNbMkLGT4
— Britney Army (@FataleSong) November 27, 2015
Well, yeah, let's not go into it.
Vanessa Minnillo (literally, who?)
Lindsay Lohan and Vanessa Minnillo at a house party in New York City - (June 2006) pic.twitter.com/uvVn220TBM
— partylikeits2007 (@partylikeits07) April 8, 2016
2006. The beginning of the end.
Lady Gaga
In 2013, Ms. Gaga, Lana Del Rey, and Lindsay had a "slumber party" at the Temple of Permanent Twilight--The Chateau Marmont.
Lindsay, who I'd venture to guess is banned for life from the hotel, after hundreds and thousands of dollars in unpaid bills from her many, prolonged stays there, apparently organized the hangout.
While no pictures have ever surfaced off this almost mythical get-together, there are thankfully screenshots of (now deleted) tweets Gaga and Linds sent each other regarding the sleepover.
#InsideJokes!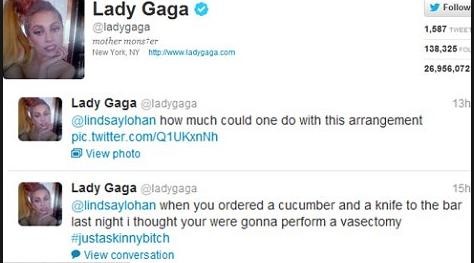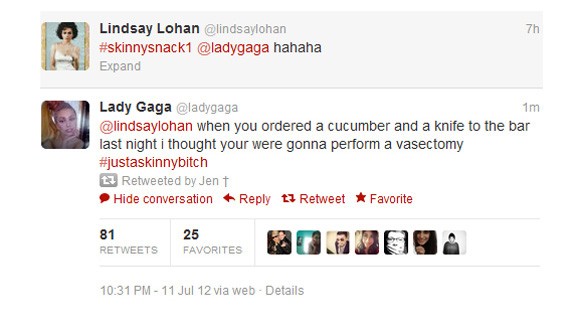 May we someday come to know the true wonders that took place that night.