Stephanie Sheppard, Kim Kardashain's beloved personal assistant, has provided an update on her boss/close friend's personal well-being, in the wake of the horrific armed robbery Kim endured in Paris earlier in the month.
Kim has been uncharacteristically silent on her hallowed social media accounts for the past few weeks; her family has remained mostly mum on the matter, aside from her sister Khloe, who confirmed to Ellen DeGeneres that the Kim is not doing well in coping with the trauma of the unfortunate incident.
Steph--who was sleeping downstairs when the robbery occurred at Kim and Kanye's Paris residence--provided a heartfelt, hand-written note on Kim's website, acknowledging the star's absence from the places that catapulted her digital empire. She alluded that Kim will continue to operate her business from afar from further notice: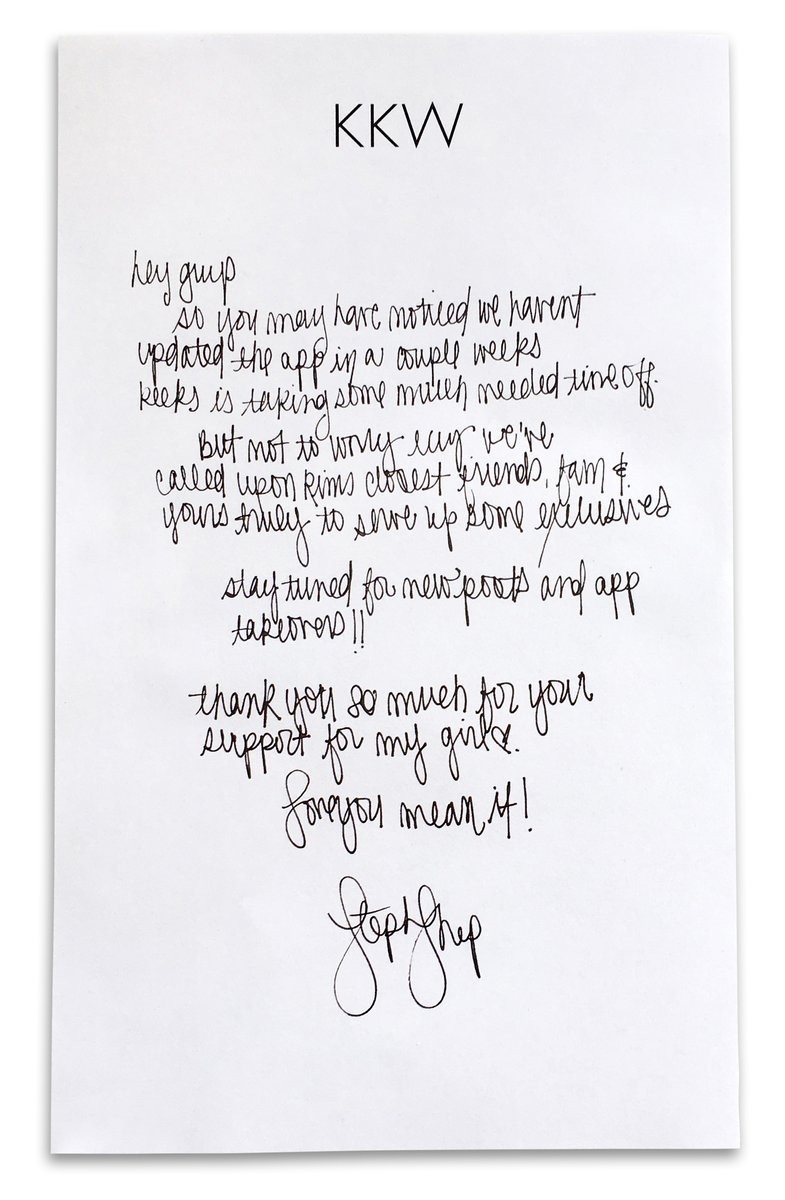 Transcription (if you had trouble reading that, like me):
Hey guys, so you may have noticed we haven't updated the app in a couple weeks. Keeks (Kim) is taking some much needed time off. But not to worry guys, we've called upon Kim's closest friends, fam, and yours truly to serve up some exclusives. Stay tuned for new posts and app takeovers. Thank you so much for your support of my girl.
Hang in there, Kim! We love you, kween.