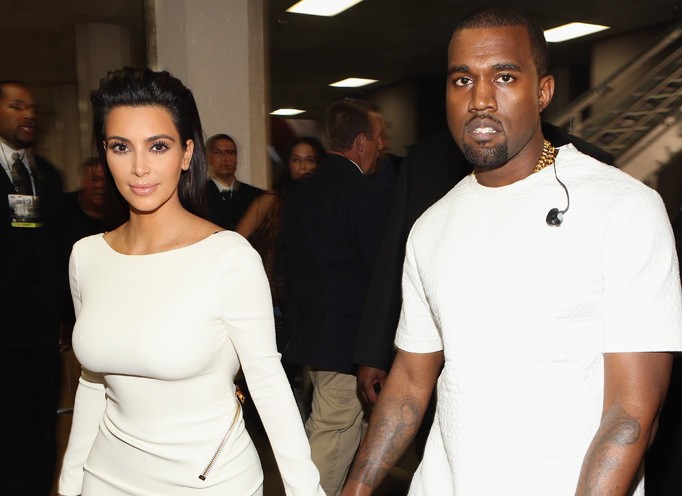 Congrats to Kimberly Noel Kardashian West and her husband, Kanye, on the birth of their new son!

After approx. 4,000 months of pregnancy, Kim posted this tweet less than an hour ago: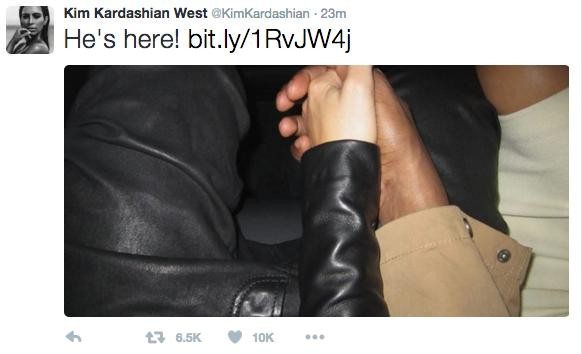 Ironically, 12 hours prior, Kim posted this photo to her Twitter: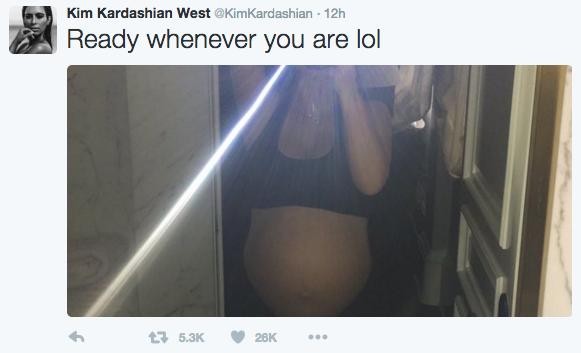 Guess he heard you, Kim.
Unnamed BB2 has a tough act to follow.