Last night, President Barack Obama made the final State of the Union address of his presidency.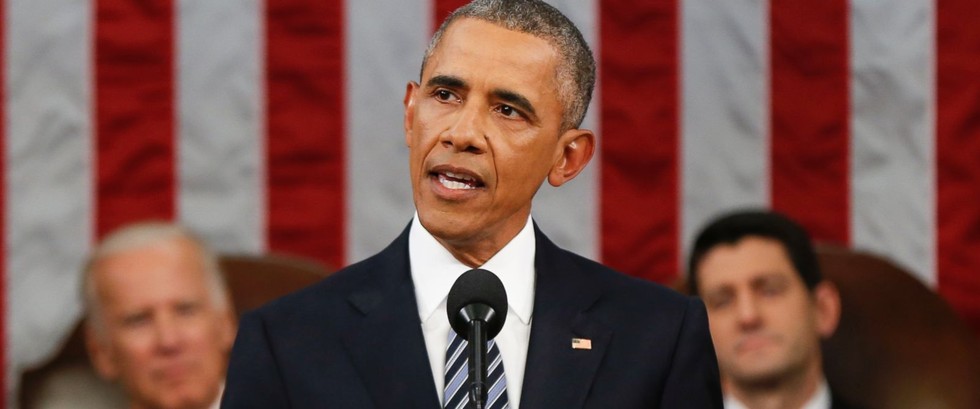 The incredible speech--which has been acclaimed by nearly all (even Republicans)--was witnessed in person by a one Ms. Kimberly Jean Bailey Davis.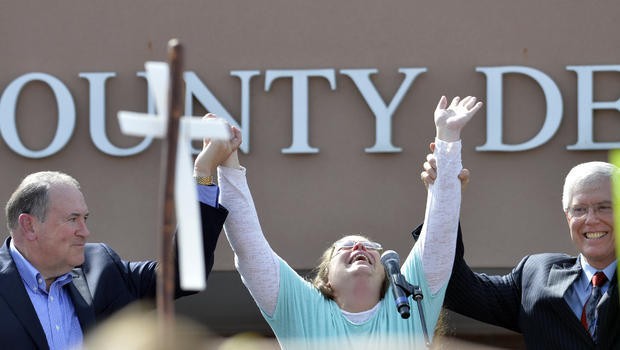 Indeed, Ms. Davis and her mountainous bump-it were carried by a shimmering brass chariot of God from her native, divine Kentucky, to our nation's capitol, as a guest of Ohio GOP Rep. Jim Jordan.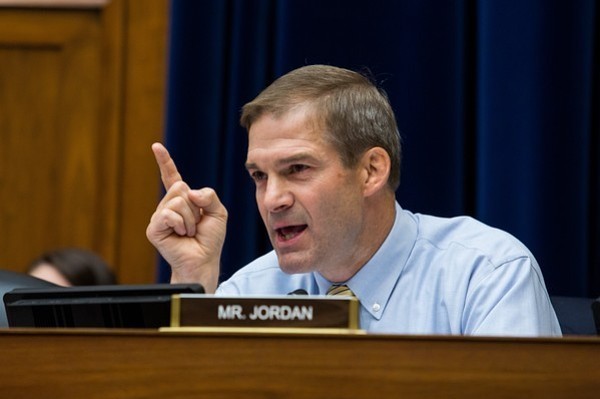 HuffPo has given a detailed list of every line she applauded during the president's address (surprise! it wasn't that many).
When asked by a reporter on the reason for her attendance, Davis responded, "I want to be an encouragement to all Christians; to make a difference."

En exclusivité mondiale, Kim Davis pour l'AFP. "Je voulais encourager tous les Chrétiens" pic.twitter.com/yoCzflde2m
— Ivan Couronne (@ivancouronne) January 13, 2016
And what a difference you made, Kim.
I'm sure Kim prayed in her home for God's protection for her to carry out this clandestine journey as the airport Rapid Rover driver honked the horn outside.
I'm sure Kim prayed for God's protection in the airplane restroom while a fight attendant hesitantly knocked on the door, quietly asking if everything was OK.
I'm sure Kim prayed for God's protection in her hotel room--the TV's volume on full while a voiceover on the the hotel channel noted the newly renovated gym and steam room now available for guests.
But most of all, I'm sure Kim prayed for God's wisdom in picking out this glorious sweater cardigan.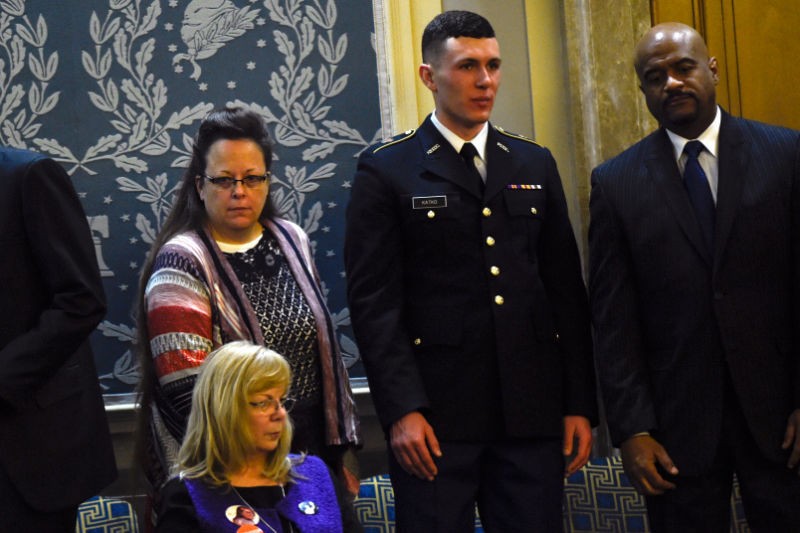 I imagine Kim walking into a Hobby Lobby days before the SOTU; "The angel Gabriel came to me in a dream last night," she told the wide-eyed front desk staff, holding a sketch of the sweater cardigan. "'Don this pattern,' he told me, 'for all true Christians to behold.'"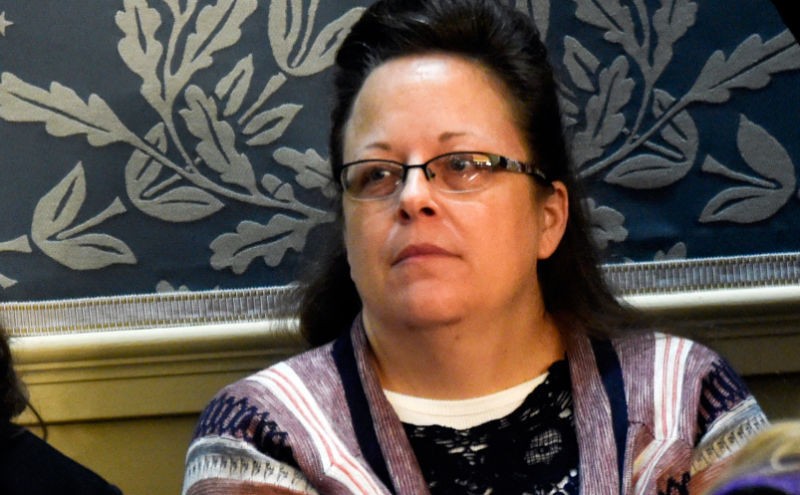 Fingers crossed that Kim is Raptured away soon.