UPDATE: Page Six says K & K may have to pay for their elevator purgatory: the Tribeca luxury building the two are currently renting a $7.5 million apartment in are rumored to be hitting them a bill for breaking the elevator by "holding it open for too long."
The 34-minute ordeal apparently caused quite the ruckus with the buildings other 1%'r residents, who complained that the famous sibs--who have "private keyed elevator access," were holding the door (for whatever reason) for so long, that the lift's alarms continuously sounded throughout the building.
One "insider" added, "It's like, 'Welcome to New York,' and high-rise living!"
Mmmmm...a certain kind of New York, for sure.
The building's developer, Steven Schnall, however, denies this, stating, "The elevator got stuck a couple of times. We made a service call and will surely get a bill."
I'll be sure to think of all of this tonight while I'm spackling my bedroom wall after I duct-taped my window curtain to it when I couldn't afford a curtain rod!
:D
PREVIOUSLY:
The Sisters Jenner, currently taking New York Fashion Week by...something, found themselves in their own version of Die Hard last night, after getting stuck in a freight elevator for MINUTES.
The youngin's of the Dash/Jenner clan, flanked by notable frondz like Hailey Baldwin and Jordyn Woods, attempting to do that "Celebrities taking the back, back exit" thing, tirelessly documented their saga on Snapchat (of course)...
The amount of "actually"s thrown around!
Ten guesses Kylie is on the phone with Mama Kris in that shot: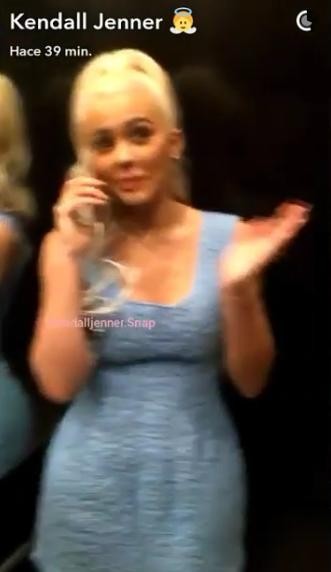 What I wouldn't give for Hailey Baldwin to pull out a welding torch and mask from her likely bottomless bag, and flame that lock open:
The NY Fire Department came, just as the ladies entered a "dissociative" phase...
Kylie didn't seem that worried...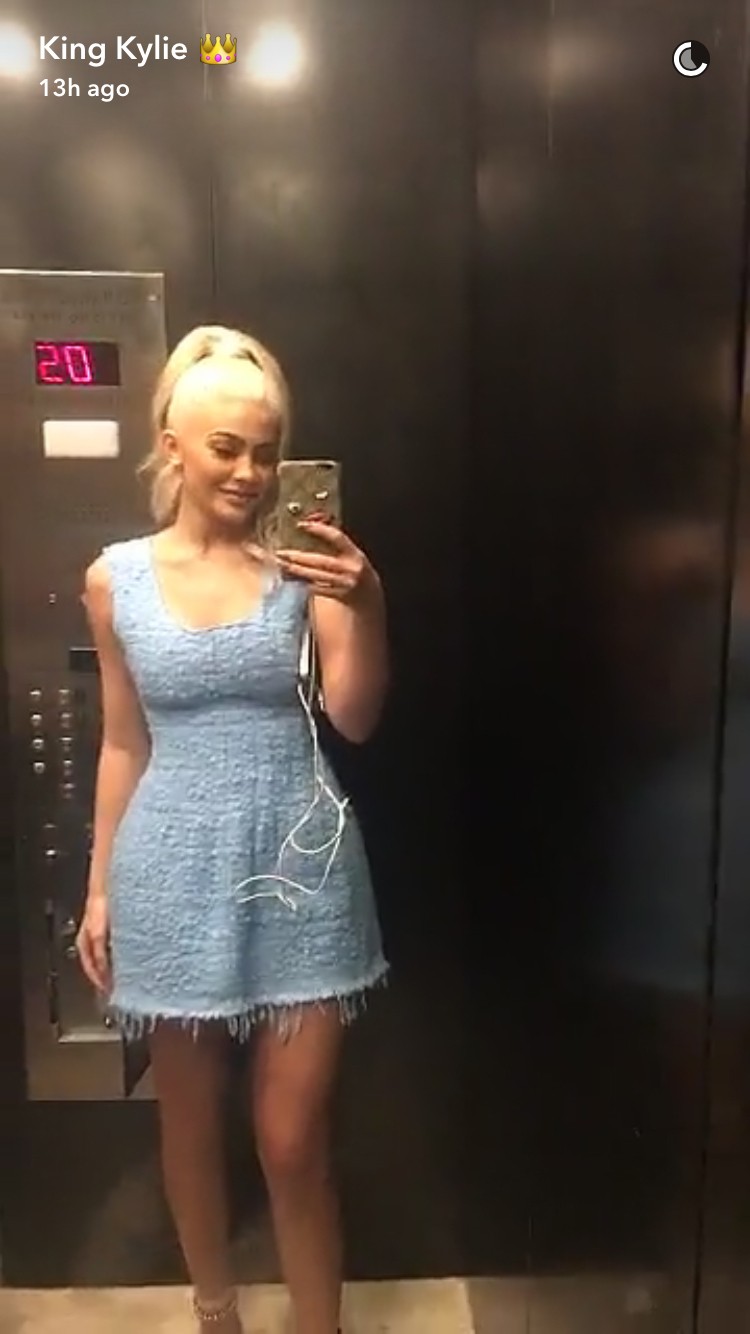 Ok, maybe a little.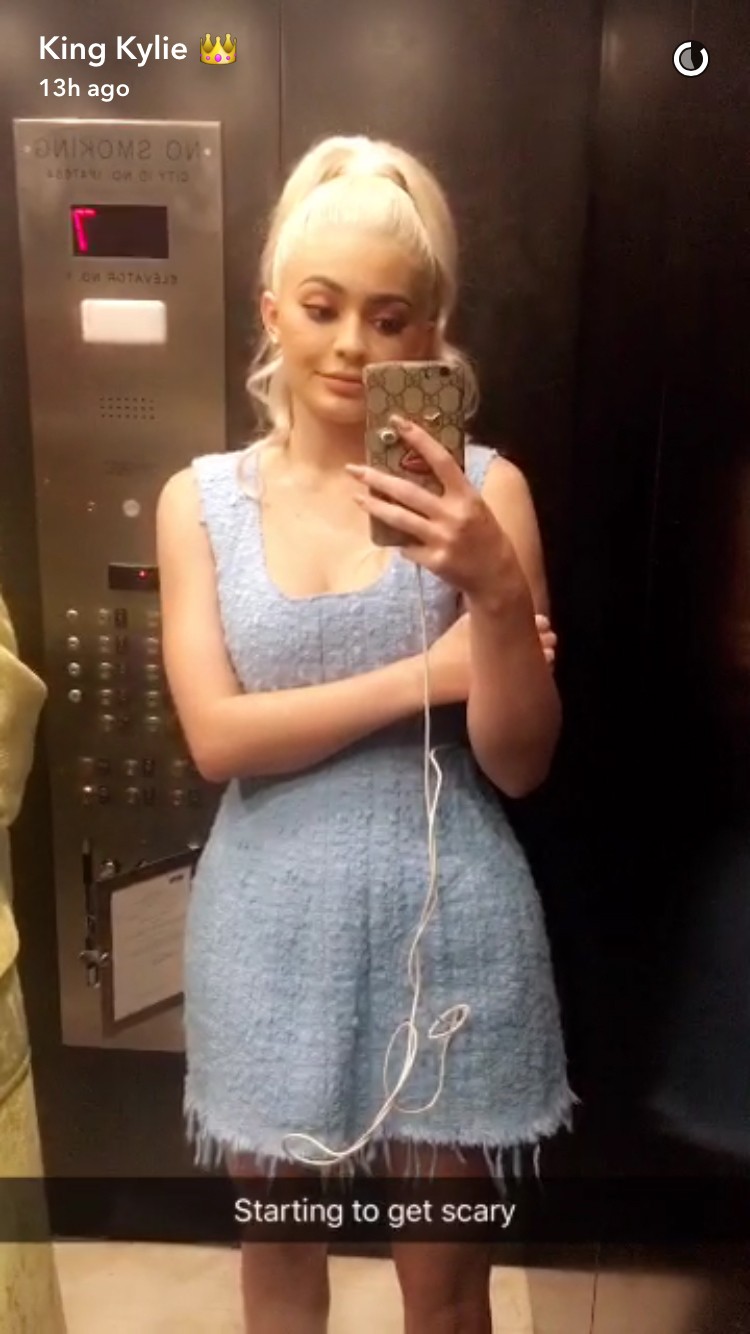 Kendall gave into despair...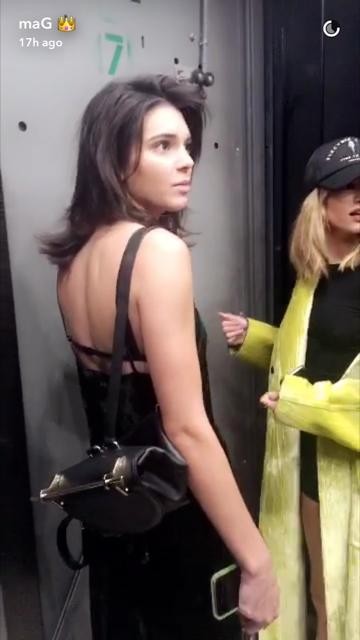 ...grappling with denial, replayign the fateful moment they realized they were, in fact, stuck:
...for a fleeting moment.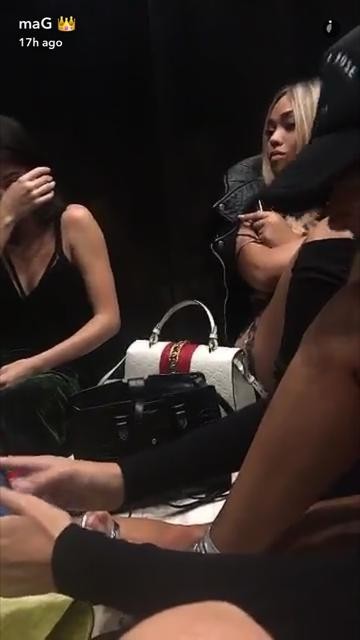 But quickly, the model went "I'm not dying here" mode, and started finagling with the elevator door.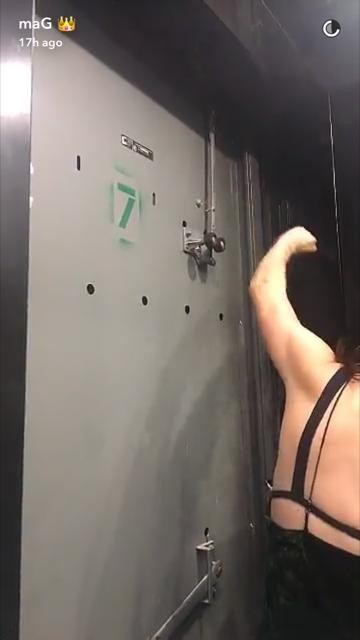 Then Kylie made this face.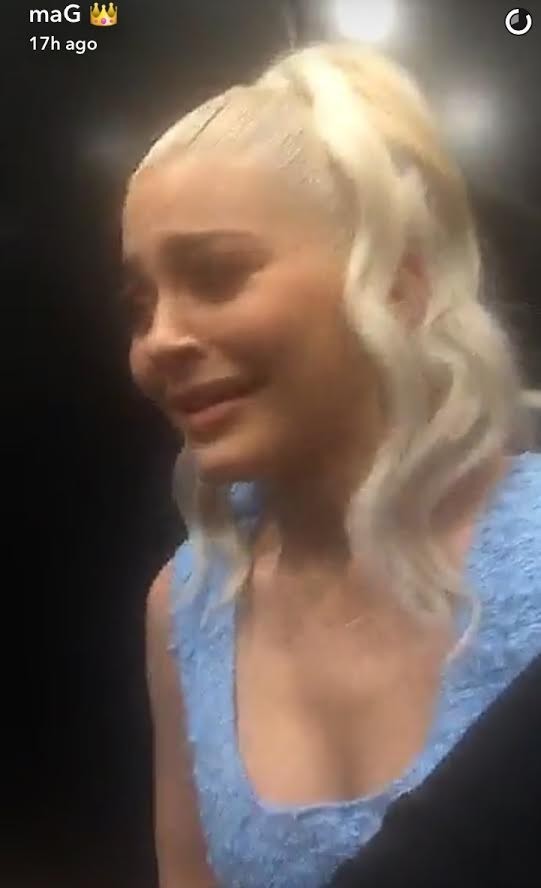 They rationed their food, for the long haul.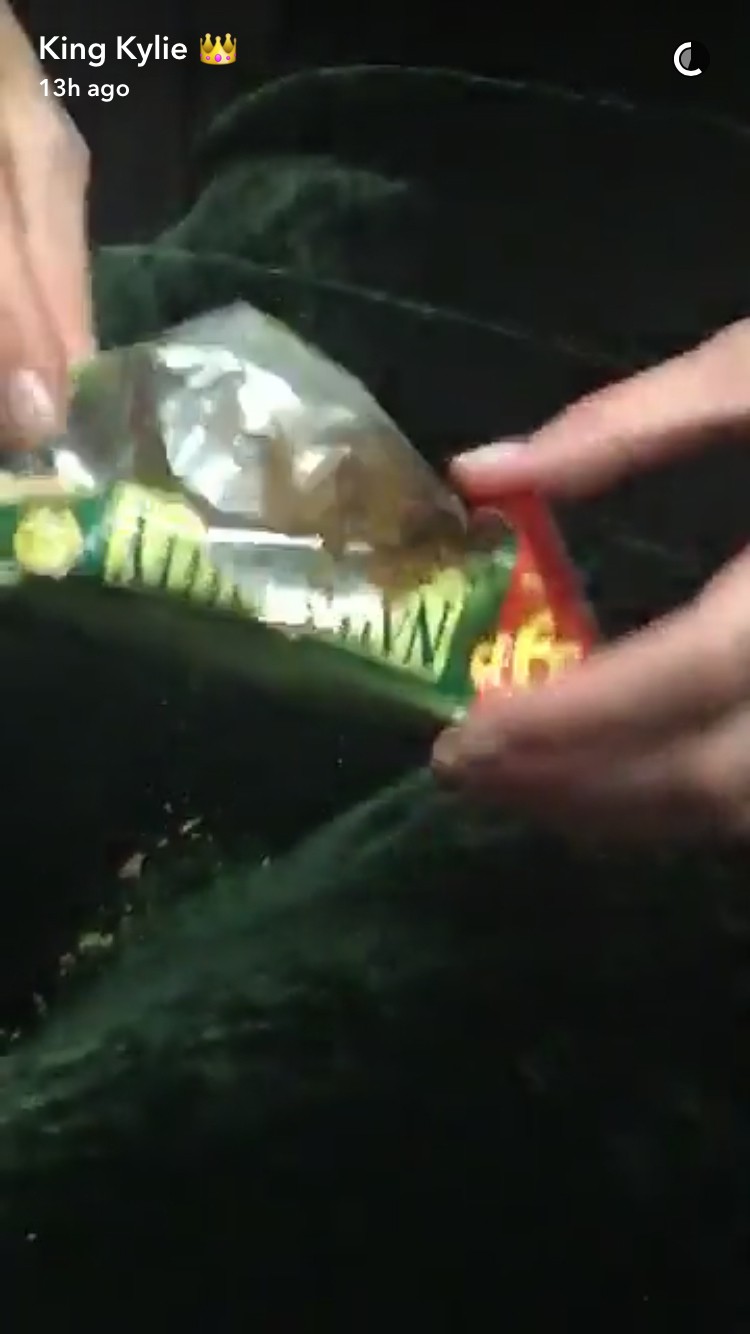 Thankfully, a hunky fireman burst through the steel doors, freeing them from the onrushing chasm of death.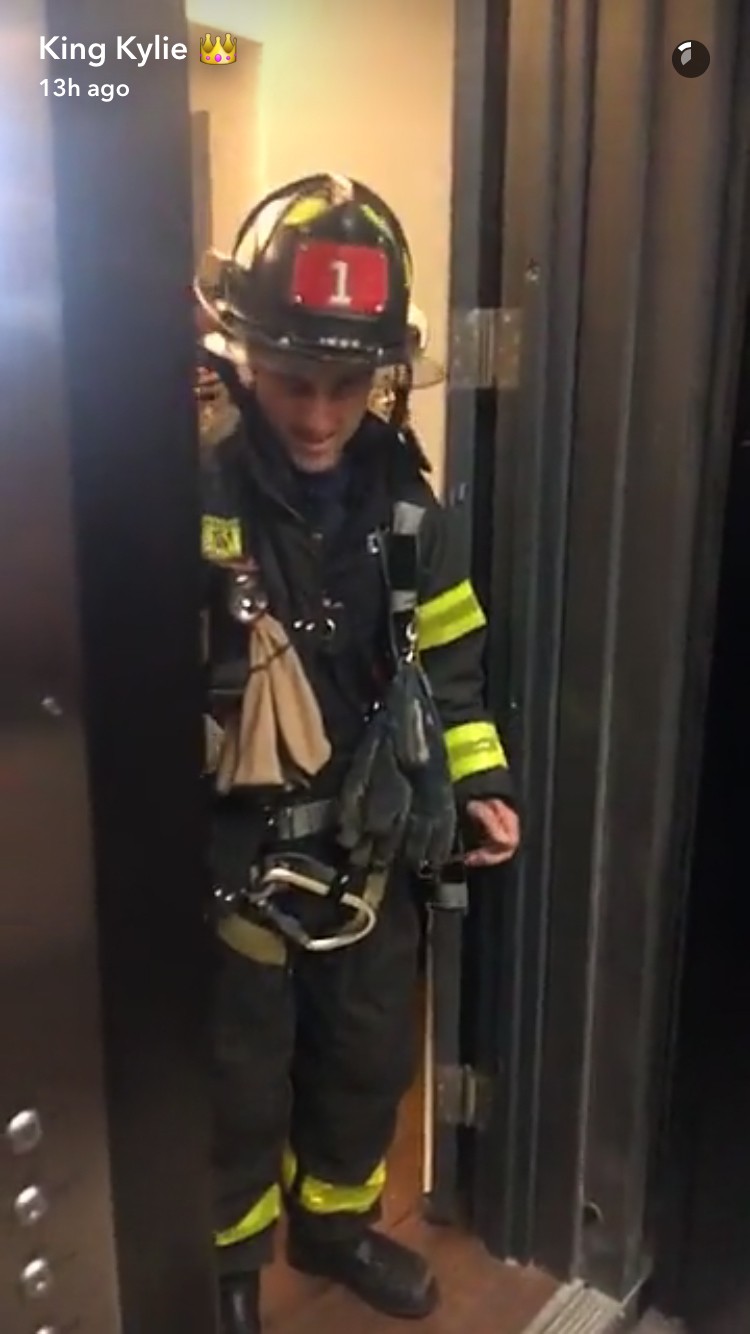 "Kendall and Kylie thank you."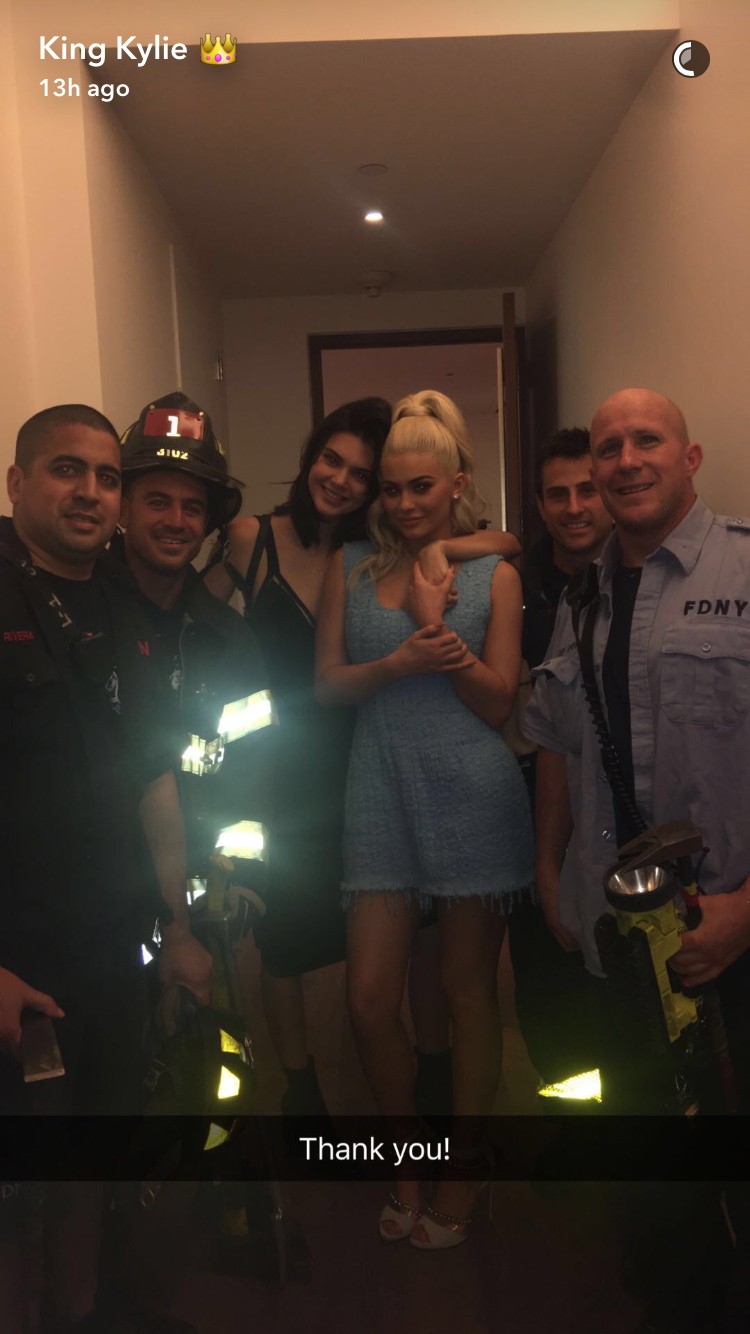 So do we all.