It appears that 20-year-old R&B singer Kehlani is currently being hospitalized after what seems to be an attempted suicide attempt following a spate of rumors re: her relationship with Cleveland Cavaliers guard Kyrie Irving.
In a now-deleted post, she wrote that she "wanted to leave this Earth. Being completely selfish for once. Never thought I'd get to such a low point."
"Everyone is hurt and everyone is in a place of misunderstanding," she continued, denying that she was cheating on Irving with her alleged former flame PARTYNEXTDOOR. "But as of today, I had no single wish to see tomorrow."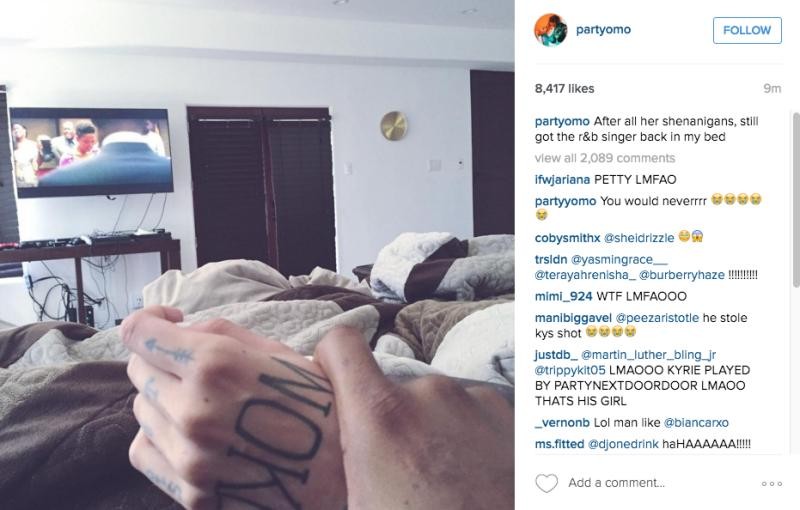 This all follows an Instagram posted by PARTYNEXTDOOR earlier that day, which vaguely referenced that he "still got the R&B singer back in my bed" -- a move that spurred a huge (double standard-rampant) Twitter conversation on Monday about her fidelity.
3 time All-star, 1of the best pg's in the NBA & u females expect us 2 believe you're gonna b faithful 2 us regulars #Kyrie #MaleLivesMatter
— f0$t3r k!D (@f0st3rkiD) March 28, 2016
#Kyrie Irving got 90 million dollar contract and got cheated on by a soundcloud artist 🤔🙄
— Precious(slim) (@sbrim94) March 28, 2016
However, Kehlani ended her Instagram post on a more positive note, saying "but God saved me for a reason, and for that I must be grateful cuz I'm not in heaven right now for a reason," alongside what appears to be a bedside photo of PARTYNEXTDOOR captioned "thank you for saving my life."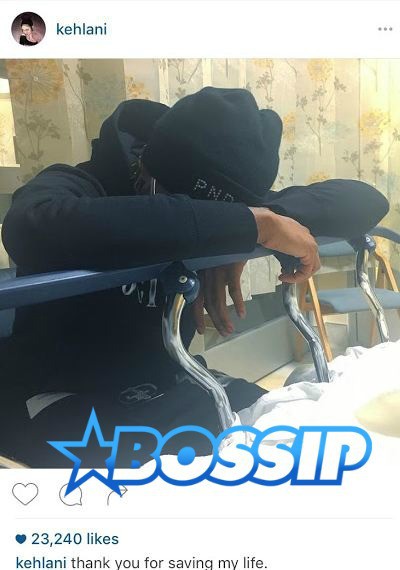 In the wake of her IG, a few of her peers sent along messages of support -- which we can only echo tenfold.
Wow, Internet Bullying Needs To Stop... https://t.co/KwWGyoxxqA
— Cardi B (@iamcardib) March 29, 2016
My heart goes out to Kehlani .. Loving is hard and realizing you're loved back is harder.
— Lil Debbie (@L1LDebbie) March 29, 2016
I support u Kehlani!! Love is love! https://t.co/1p4Gruc1EP
— Keyshia Cole (@KeyshiaCole) March 29, 2016
[h/t Jezebel]