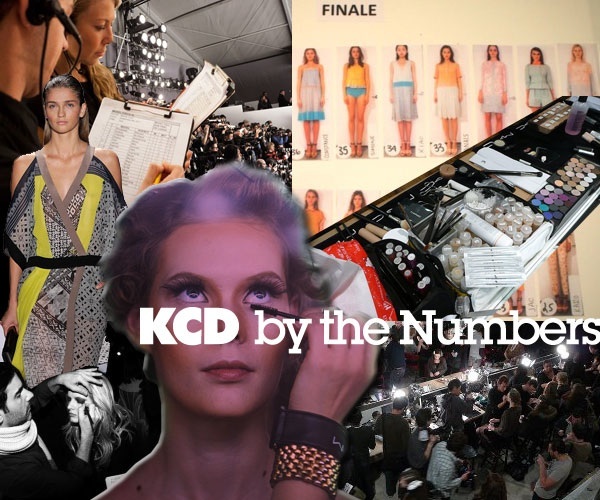 Remember when you thought you could sneak into the
Marc Jacobs
show by pretending to be 
Dakota Fanning
's
other
sister? The folks clad in all black, wearing headsets and carrying scary-looking clipboards who made sure you didn't get past the velvet rope work for
KCD
, the estimable fashion PR and production company responsible for putting together Fashion Week's most high-profile shows and parties --
Gucci
, Marc Jacobs,
Alexander Wang
,
Tory Burch
,
Victoria Beckham
,
DVF,
etc. etc. They were kind enough to take a break from their insanely hectic schedule to give us the run-down, by the numbers, of some of Fashion Week's hottest shows and shindigs. Here, they break down the
Tory Burch
show for us.
Number of invites sent - 600
Number of RSVP's received (yes) - 620 (A for effort for those who we not invited but RSVPed)
Number of RSVP's received (no) - Tory Burch's first-ever runway show is a must see!
Number of total seats - 500
Number of front row seats - 111
Number of bottles of water backstage - 150
Number of bottles of champagne backstage - It's a 9 a.m.  show (7 a.m. am call time) which even in fashion is a bit too early for champagne!
Number of photographers backstage - 20
Number of models - 23
Number of looks shown - 38
Number of photographers on the runway - 50
Number of people backstage - 120
Number of security guards - 10
Number of staffers doing check-in - 1 greeter, 2 door, 3 check-in
Number of head sets used - 10
Most ridiculous show request - "I can't attend, may I send my mother in my place?"