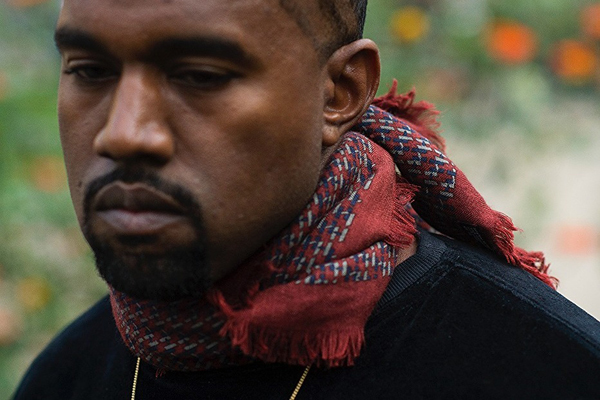 Kanye West, thinking about love and stuff. Photo by
Julien Boudet/BFAnyc.com
In the midst divorce season (RIP Kris & Bruce, Wiz & Amber, Mariah & Nick, etc.), there's one man who is out to ensure that love springs eternal. And that man is none other than Kanye West, who has appointed himself love's vigilante since finding his true happiness as a "
married, Christian man
."
Page Six
reports that West crashed a bachelorette party in New Orleans, proving that the rapper will stop at nothing to make certain that love wins out. A source said that West sent a bottle of champagne to the bride-to-be, later saying that "getting married was 'the best thing that's happened to him.'"
While that seems very sweet, we're not convinced that this isn't just a part of Kanye West's agenda to marry off all the singles. Lest we forget that West, only a few months ago, rattled off his marriage manifesto to
GQ
, in which he proclaimed -- with a repetition that evokes brainwashing -- "Marriage is cool!"
"I am an arbiter of taste, and people think that I have the ability to make things cool--or if I'm doing it, it should be cool. And I feel that this stuff's starting to be cool. And that feels good to me. Because I don't like walking around with people thinking I'm doing uncool shit, because there's nothing I'm doing that's uncool. It's all innovative. You just might not understand it yet. But it's cool. Family is super cool. Going home to one girl every night is super cool. Just going home and getting on the floor and playing with your child is super cool. Not wearing a red leather jacket, and just looking like a dad and shit, is like super cool."

Although we have to admit that picturing "Dad Kanye" is very endearing (as is almost anything Kanye does), we're not all going to get married because it's cool. That's hardly a reason to do anything. Much like
Amanda Bynes
, we'll get married because we're "very needy for friendship," "hate men," and "want to be away from people."