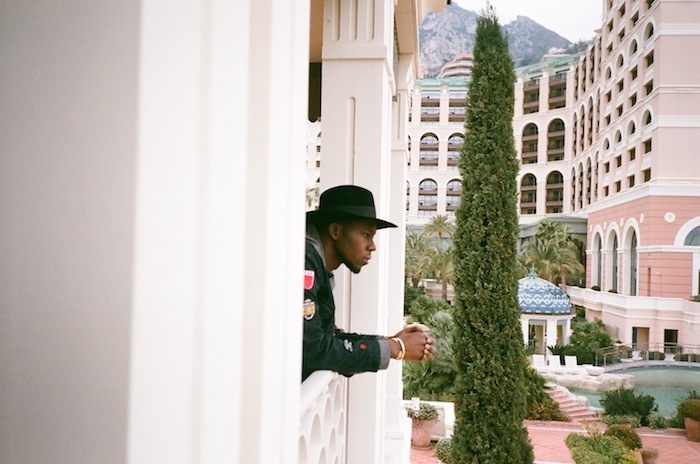 (Photo by Tracy Bailey)
Three years after Theophilus London released his debut album,
Timez Are Weird These Days
, the Trinidadian-born, NYC-based artist is back with a new record that reminds us the musician is more than a good-looking, party-hopping guy with dope style. Blending hip-hop, New Wave, pop, and soul,
Vibes!
, out tomorrow, was executive produced by Kanye West and features collaborations with Dev Hynes, Jesse Boykins III, Soko, The Force MDs and soul legend Leon Ware. We had the chance to chat with London about working with 'Ye, shooting with Karl Lagerfeld (the designer photographed and art-directed the cover), and making sure fashion no longer overshadows his music.
What are you most proud of about Vibes!?

I'm proud it's done. I'm also happy to have gotten to work with all these living geniuses like Kanye, Leon Ware and Karl Lagerfeld. And I guess what I'm most happy about is that these people are happy with how it turned out as well. Kanye was like, "I can't wait for us to work together again" and he's already talking about the next thing we're going to work on.
Tell us about working with Kanye and Karl.
I picked up on so many things from them. Kanye is so informed about all things. He knows what's going on in media, he knows what's going on in the art world, design world, music world. Many people just say, "He's rich, he could just sit at home and take care of his daughter" and stuff like that. But every second his head is in his laptop, he's traveling and designing. That inspired me. And it's the same thing with [Karl] Lagerfeld. He's always designing and traveling around the world. He'll be like, "I'm going to China in the morning" or "I'm going to Japan or we'll be in Mexico for two weeks." His whole life is planned out. My life is not planned out like that yet. But I'm working on it.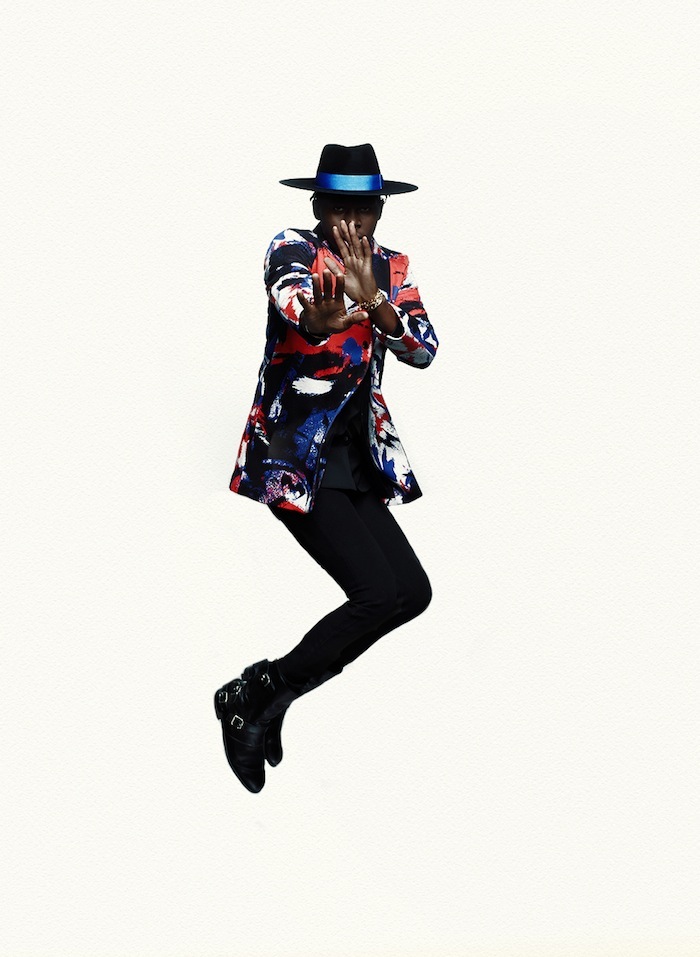 (Photo by Karl Lagerfeld)
Did they give you any advice?
At one point Kanye said to me, "Man, you gotta stop being so cool all the time." He said, "I played it cool to a certain point in my career but after a while I was like, 'I just gotta really go for my dreams.'"
What role does fashion and style play in your music career in 2014?
I hope you remember my style. I'm flattered by the whole fashion kid stuff but fashion really overshadowed my music when I first came out. I wasn't happy about music. But now I'm happy [about my music] and can really shine as a person.