As we all know, the Kardashian clan always goes all out for the holidays -- and I guess that now includes Easter, as yesterday they got a couple of their significant others to channel some major Donnie Darko vibes in the spirit of honey-baked hams or whatever.
That's right, in celebration of Easter, Kanye and Tyga spent the day donning huge bunny suits -- to North's indelible delight -- and it's equal parts disturbing and disarmingly cute? Not a combination you see everyday, but, hey, at least Kanye being in dad mode is better than a crab in a Minnie Mouse head?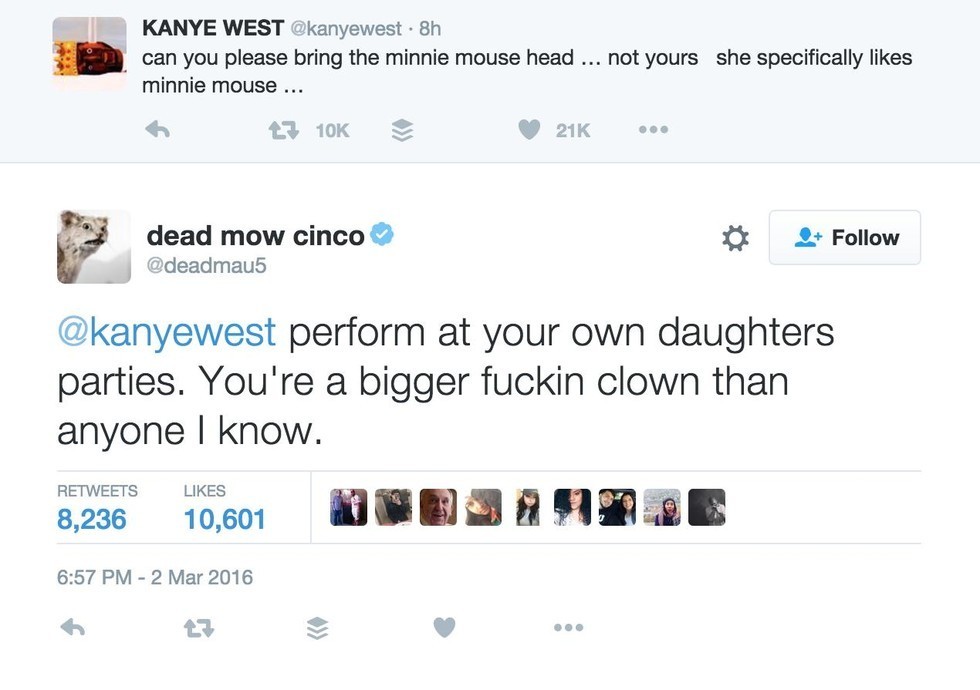 Watch footage of them below.
Kanye and Tyga dressed up as the Easter Bunny for the children today. (👻: kimkardashian) pic.twitter.com/6TVz0Aixqa
— TeamKanyeDaily (@TeamKanyeDaily) March 27, 2016
🐰 x @kanyewest pic.twitter.com/9B17T2zS7B
— TeamKanyeDaily (@TeamKanyeDaily) March 27, 2016
Nori "Mommy you touch him" 😩😍 [via @BrittGastineau snapchat👻] pic.twitter.com/06NNaGynne
— KimKanyeKimYe (@KimKanyeKimYeFC) March 27, 2016
Screenshots of Kanye as the Easter Bunny and North earlier today 🐰❤️ pic.twitter.com/hsOZJhEZQ7
— TeamKanyeDaily (@TeamKanyeDaily) March 28, 2016