Justin Timberlake is reportedly facing jail time after taking a voting booth selfie in his home state of Tennessee.
Timberlake posted a photo of himself casting an early vote yesterday, alongside a caption encouraging his fans to go out a vote -- which is great and all, except that taking a photo/recording audio in a voting booth just happens to be a crime in Tennessee. And that's precisely what a representative from the Shelby County District Attorney's office told TMZ, saying that Timberlake's actions are currently "under review." The penalty though? Up to 30 days in prison and a $50 fine. Oof.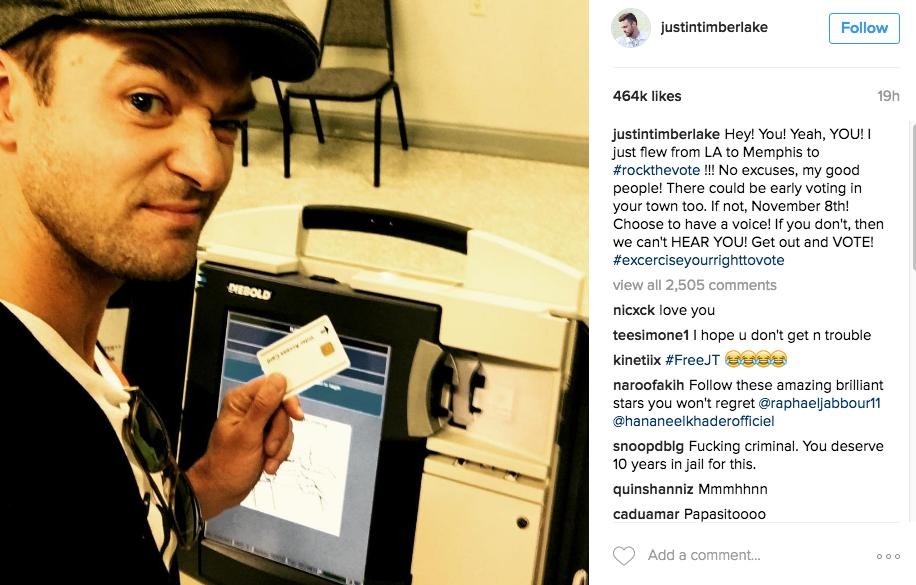 Then again, if you have enough money to fly across the country to cast a vote, then you probably also have enough cash to hire a good lawyer, so I dunno.
[h/t TMZ]
photo by Matteo Prandoni/BFA.com