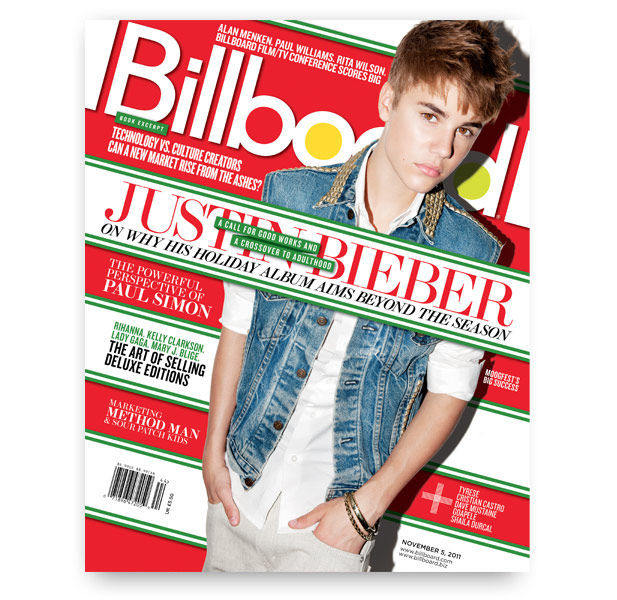 1.
Justin Bieber
's "balls have dropped." The singer's manager, Scooter Braun, tells
Billboard magazine
that we'll detect the voice change on the Bieb's X-Mas album.
2.
Britney Spears
'
backstage requests
for her current London tour allegedly included: "A framed photo of Princess Di, McDonald's cheeseburgers without the buns, toothpaste and 100 figs and prunes. [Mirror UK]
3. The new version of
Evita
staring
Ricky Martin
opens on April 5, 2012, at New York's Marquis Theatre. Previews start March 12.
4. Tickets to
DEVO
's December 13 show at "Irving Plaza powered by Klipsch" are on sale
here
. (BTW: When Irving Plaza changed their name to The Fillmore, we were upset. This change almost back to the original name is just sad.)
5. Forty-seven percent of Americans
say they have a gun in their house or on their property
. [Gallup]
6.
Goldman Sachs
forced
the Lower East Side Peoples Federal Credit Union
,
Occupy Wall Street'
s tiny not-for-profit bank, to return the $5,000 Goldman had donated for the bank's anniversary party because they didn't want to be associated with OWS. [Guardian]
7.
What number person are you on earth
? [Buzzfeed]