During his several day stint at Boston's TD Garden, for his Purpose World Tour, Justin Bieber enjoyed some civilian tranquility at Boston Common.
Bieber, fresh off his face tattoo, decided to get in touch with nature...
...sans shoes.
:/
The world is Bieber's family room.
(6) Another photo of Justin Bieber spotted out in Boston today. (May 9) pic.twitter.com/sQW0aVVJVs
— JustinBieberCrew.com (@JBCrewdotcom) May 10, 2016
He lounged, he iPod'd, he...walked across a city street barefoot...
Photos of Justin Bieber spotted earlier today in Boston Massachusetts pic.twitter.com/IHRhbfjDVo
— Updates on JB (@Kidrauhls__Crew) May 10, 2016
He also tried to feed a squirrel...
here's a pic of justin bieber feeding a squirrel in the common today pic.twitter.com/lCQ7RVAXpt
— Caitlin (@caitlinbeII) May 10, 2016
I'm sorry...what?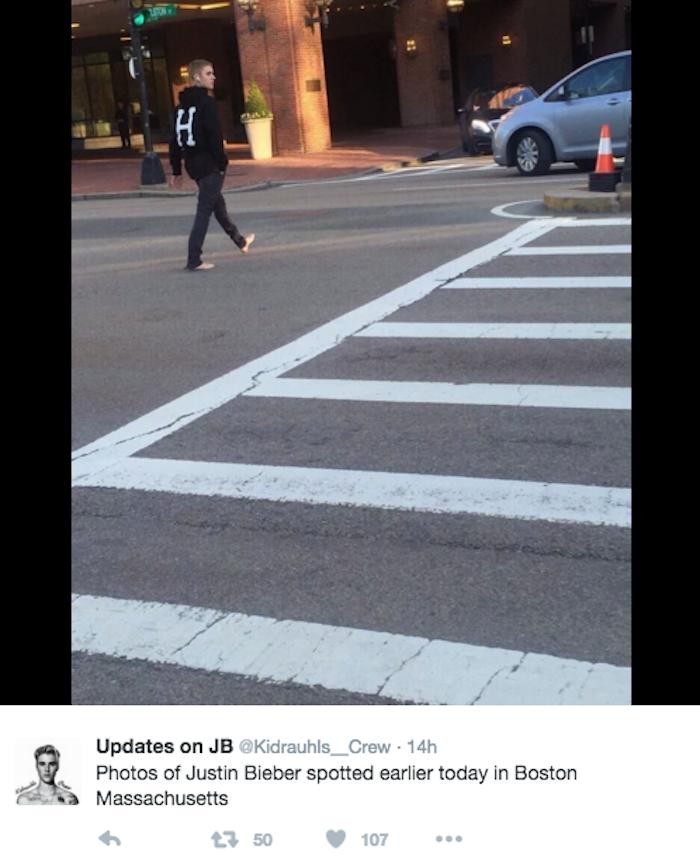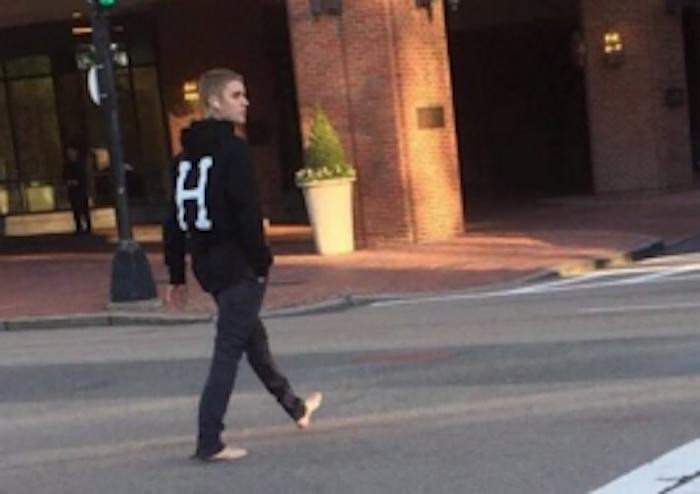 "I had a really great day," Justin emailed himself, walking home from the park.