***UPDATE: TMZ says the leg with Bieber did NOT belong to Kourtney, but some unnamed blonde--they have the pics to back it up. Still, A CAPTION'S WORTH A THOUSAND WORDS!

Last night, Justin Bieber took a blowtorch to the Internet by posting this cryptic Instagram: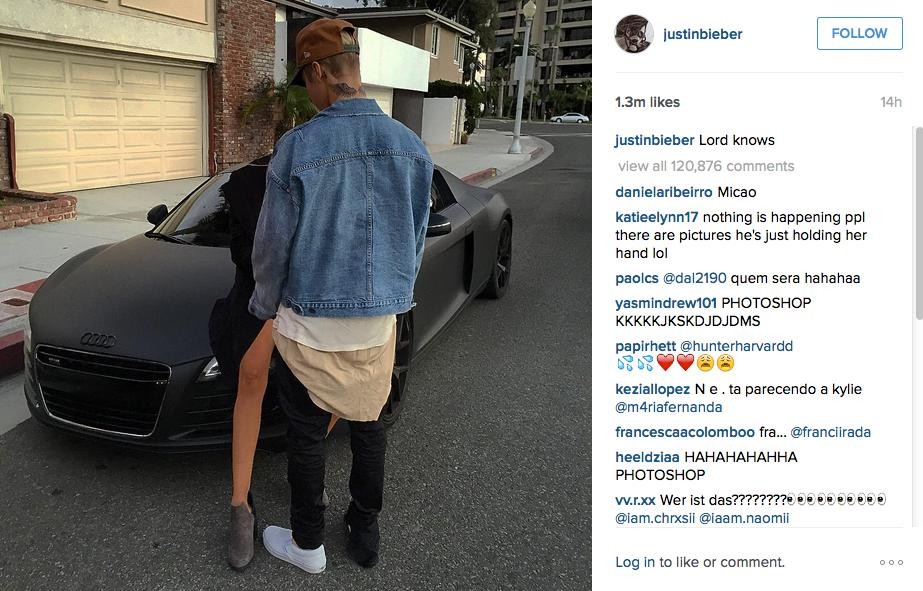 Almost immediately, word began circulating that the slender leg in question belonged to Kourtney Kardashian.
ERHMMMMM.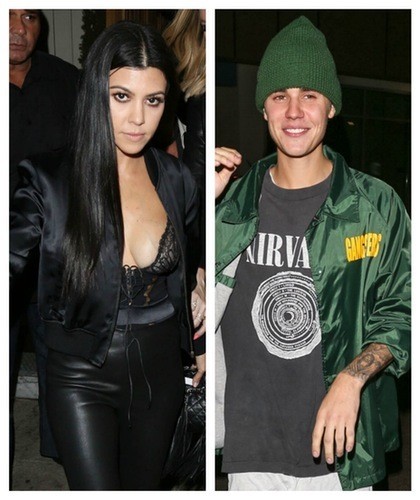 The two were spotted (yes, I just wrote that sentence in earnest) at the LA hotspot Nice Guy (NICE GUY, ONCE AGAIN!!!!) on Friday, December 11th, and then returning to The Montage hotel in Beverly Hills, where Bieber is staying; allegedly, Kourtney didn't leave till 4 am.
ALLEGEDLY~~~~~
There is also speculation that Bieber's very caption "Lord knows" is directed at Kourtney's ill-conceived baby daddy, Scott Disick--who we all know refers to himself as Lord Disick (even on his Instagram handle).
The union wouldn't be too-too surprising, considering Kris Jenner has been dating Corey Gamble--a proud member of the Bieber disciples--for the past few years.
Bieber has been a friend of the Dash/Jenner clan for a while now, with Kourtney posting a photo of the Biebz playing her son, Mason, earlier this year.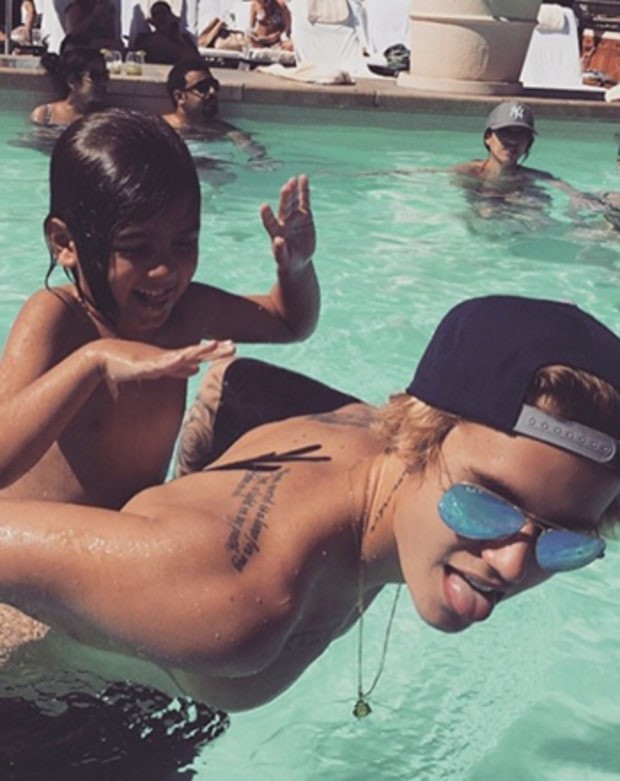 For Your Consideration: Justin Bieber As A Dedicated Stepfather.
:/

You could go into some rabbit hole theories about the marketing scheme behind this--Bieber's ex, Selena Gomez, is apparently bangaranging One Direction's Niall Horton; One Direction and Bieber released their albums on the same day, which have both been smited by the unfathomable power of Adele's 25.
Selena/Bieber saga, with a member of American's Reigning Marketing Machine caked on? + the violent, merciless loyalty of 1D stans?
KRIS GETS A BONUS, BABY!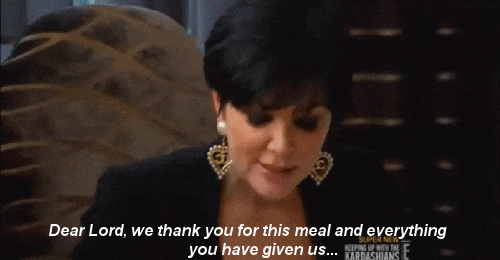 Yes, I, too, am concerned for myself that I've expelled brainpower on this subject, but regardless of what's happening, it's fucking weird.
On the flip side, Kourt has been through the ringer with King Fuckbag (Disick), so if the 36-year-old mom of three wants to have her Stella Got Her Groove Back moment with some 21-year-old D, bless her damn heart.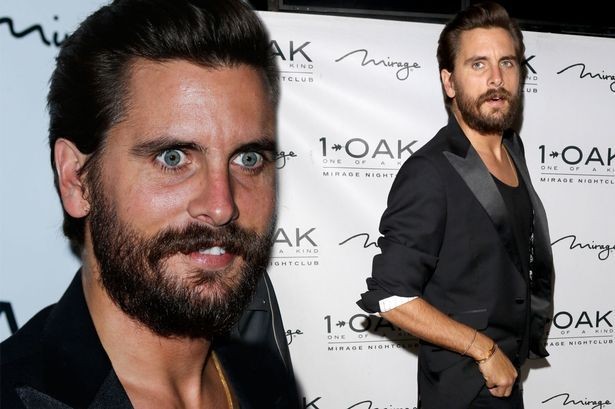 Can a girl live, ya'll?