Juliette Lewis, Oscar-nominated actress, rockstar, chill Scientologist, and ALL-AROUND SAGE, has offered up some of the greatest social media gifts this year, in the form of Facebook videos.

The videos--usually ranging for a mere 20-30 seconds--are true no-fucks given prophet statements, reminding us to stop feebly chewing the tough meat of life, and fuckin' gnaw on it.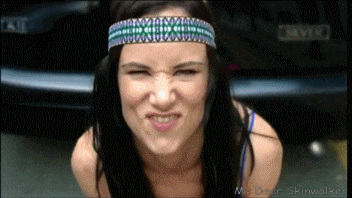 It's a perfect smattering of HELL YAS KWEEN to round out this decidedly heinous year.

Here's to living life like a Juliette Lewis Facebook video in 2016.
7. PURGE THAT SHIT!
6. Literal summation of December 21ish-January 2nd
5. Find a sliver of sun and trap it like it's god damn photosynthesis
4. Don't just give your John Hancock...FUCKING OWN YOUR JOHN HANCOCK
3. Why eat, when you can shake it?
2. BACK OFF, ADELE
1. Retrograded Mercury can suck it.
Thank you, J.