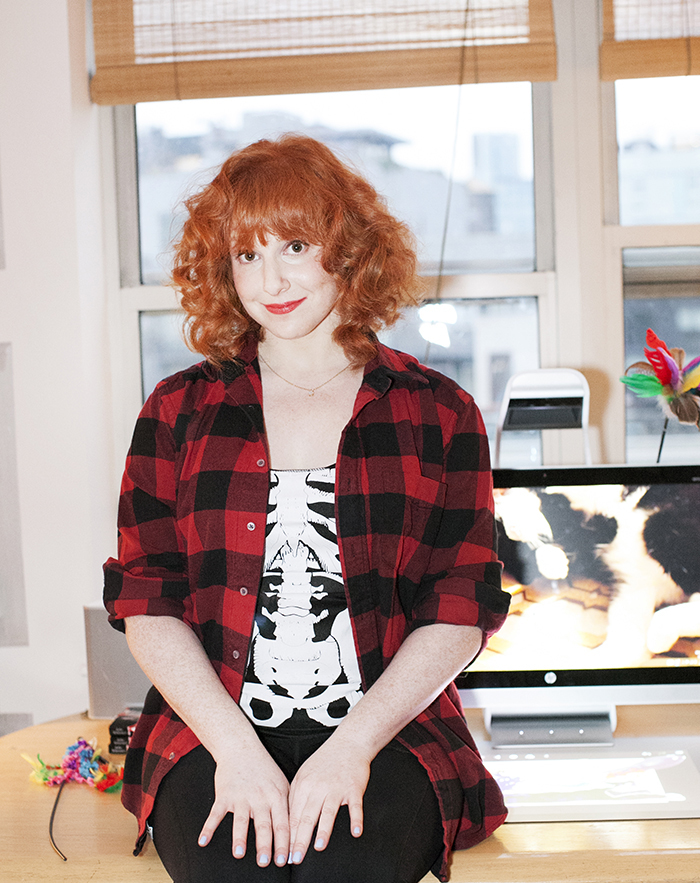 Julie Klausner
: comedy writer/performer and Podcaster, variety show enthusiast. The New York comedian wears a lot of hats, and while "early adopter" may not traditionally be among them, she took quite quickly to the
Sprout
by HP. As for her cat, Jimmy Jazz, no so much -- though that was probably more the fault of the photo crew we sent along.
Still, Miss Klausner would never let such a thing come between her and Mr. Jazz, so naturally used the immersive computing platform to make her things official with her furry friend, by creating a classy wedding photo for the pair. 'Til "meow" or viral internet stardom do they part.
Mazel Tov, you crazy kids.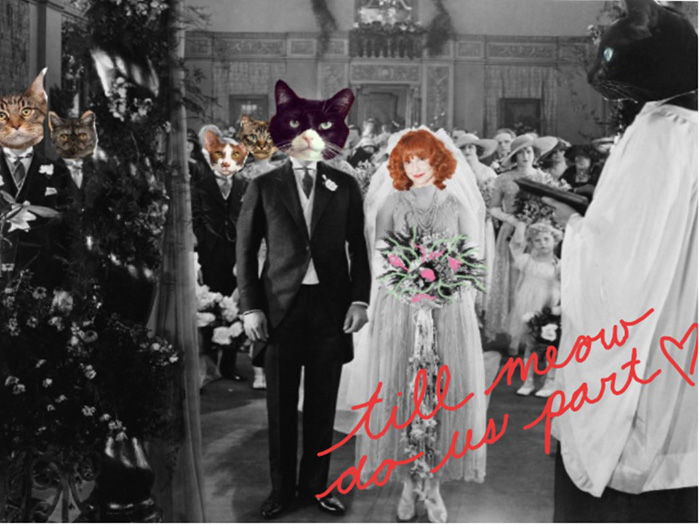 We spoke to a lot of artists and designers, who were more or less working within their comfort zone. I don't imagine you find yourself making collages too often.
Paper asked me to a collage of me and my kitty cat, Jimmy Jazz, with the new Sprout technology, and I said "only if that collage depicts me and Jimmy getting married." You see, I'm a sick weirdo. And I'm proud to say that the image I ended up with is silly and disturbing at once. Why is that? Well, for one thing, my cat, in real life, is way more like my son than he is like a husband-to-be. Our relationship is neither romantic nor sexual. Let me repeat that: Our relationship is neither romantic nor sexual. However, when I asked myself "Who would want to see a doctored photo collage made with state of the art technology featuring me and my tuxedo cat walking down the aisle?" the answer was "Nobody who isn't insane." You can tell from this photo which side of the family is Jimmy's, as I am clearly descended from old timey dowagers cut out of Marx Brothers movies. Working with this computer was the most high-tech, cool, futuristic robot thing I've ever done, and definitely the most intricate and impressively designed machine I've ever used to make something so ridiculous.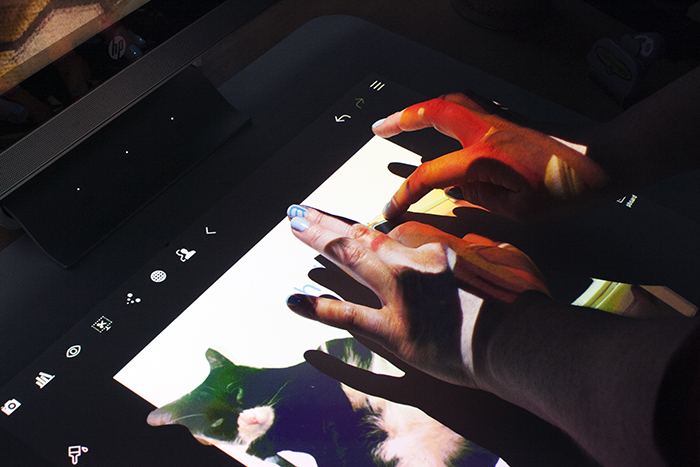 Do you remember the last time you made a collage -- and what it was?
Yes, I made a vision board of Paper magazine asking me to make a collage!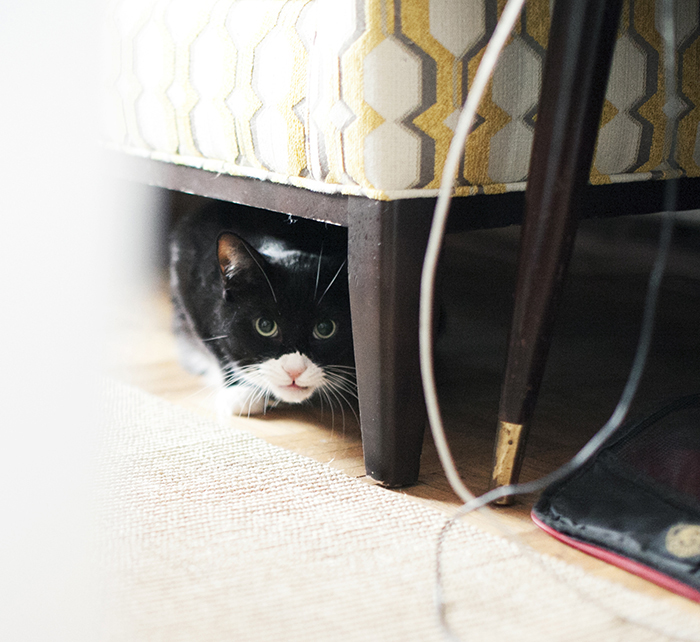 We didn't get to meet your cat, sadly. What did we miss?
Everything. He is a powerhouse of mushiness, a pillar of kindness, a Mount Rushmore of "Holy s___, that cat is cute and sweet." But, he's shy. So, sorry ladies. 
Have you given much thought to making him an internet celebrity?  It's a crowded field, but I'm sure we haven't seen our last internet famous cat. So, what's he brining to the table?
Internet celebrities make themselves. Look at him. What doesn't he have, besides the desire to be around a lot of people with cameras and get a lot of attention from scary strangers? The internet is a perfect medium for a shy, beautiful weirdo like Jimmy Jazz.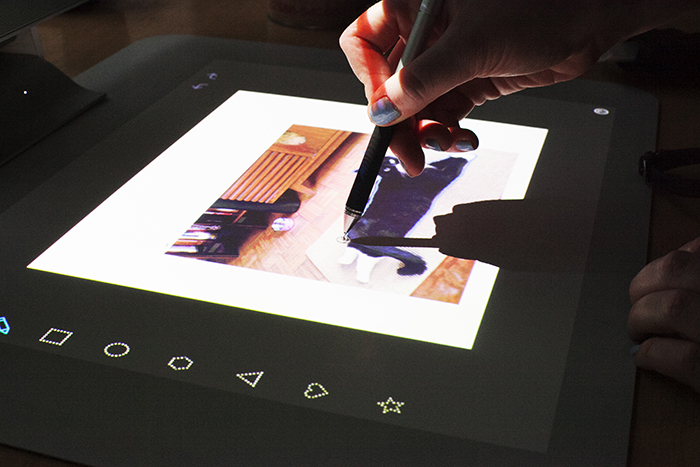 I've met plenty of cats with laptop fixations. Is he generally pro or anti technology? Or largely indifferent.
Largely indifferent. He will sniff anything, though. 
How did you find the process of working with Sprout? Did you get the hang of it quickly?
Yes. That thing is f____g amazing. Terrifying and wonderful, sleek and futuristic and intuitive. I've never had anything so space age in my apartment before. Except...this...ALIEN'S POCKETWATCH! (I produced a pocket watch from my jacket just now).