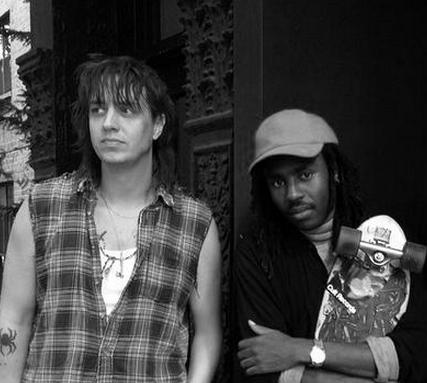 [UPDATE 09/24/15, 4:15 p.m.: According to a statement released by New Community Management's Bryan Ling, the interview in question was inadvertently cut off when it was forwarded to Oyster's PR team, who were assured it was the full transcript.]
The Strokes'
Julian Casablancas
and
Blood Orange's Dev Hynes
had a lengthy conversation in 2014 about police brutality, racism and the industry -- which never saw the light of day due to a series of snafus affected the publication of the interview. However, Casablancas has just taken things into his own hands by posting the full interview 
on his own website
 in its unaltered and uncensored entirety, and it's a fascinating read.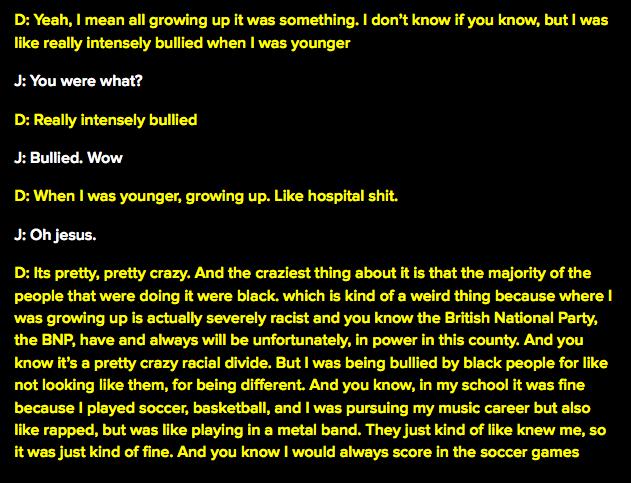 Originally supposed to be a feature in
Interview, 
according to the duo it was left unprinted because the magazine wouldn't print it unedited. So they subsequently sat on it until
Oyster
published an edited version last week (that's since been taken down), which Hynes said was "fully edited and censored," adding that, "[they cut] out everything to do with race and my past that I discussed, which was not easy for me to do. Why? So they can have another bullshit piece to add to the noise of the internet?" Which is valid, seeing as how he shared personal stories about things like getting illegally arrested, bullied for not "acting black" and having his passport taken away in the process. Like, what?
Either way, you can read the interview in its entirety
here
. Be forewarned though, as Casablancas says at one point, "I apologize on behalf of white people, we're the worst."