Jon Stewart made a cameo on his former Comedy Central henchman (Stephen Colbert's) Late Show to call for Congress' renewal of the Zadroga Act--a bill that extends health coverage for 9/11 first responders.
In his monologue, Colbert discussed presidential candidate/sentient caramel candy, Donald Trump...
...and the billionaire/presidential hopeful's recent TIME photoshoot, where he was nearly clawed by a literal bald eagle.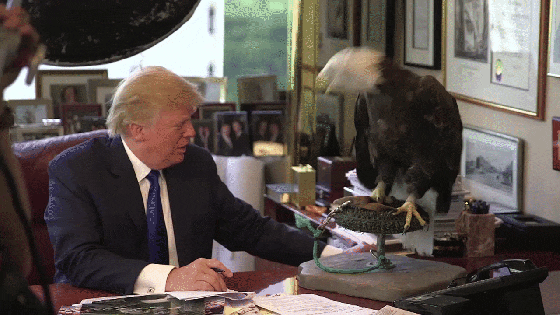 Suddenly, at the mention of "endangered species," Mr. Stewart himself slowly shuffled towards his former employee.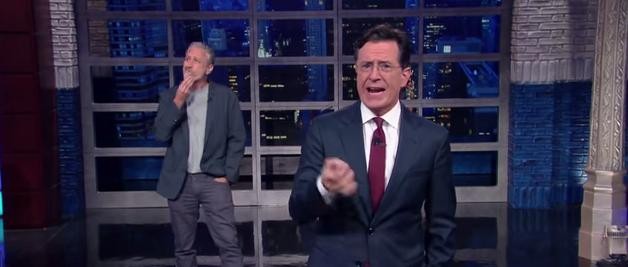 Colbert suggested that Stewart dress/talk like Donald Trump when discussing the perameters of the Zadroga Act, since everything the Republican garbage person seems to say/do is (annoyingly) the top news story.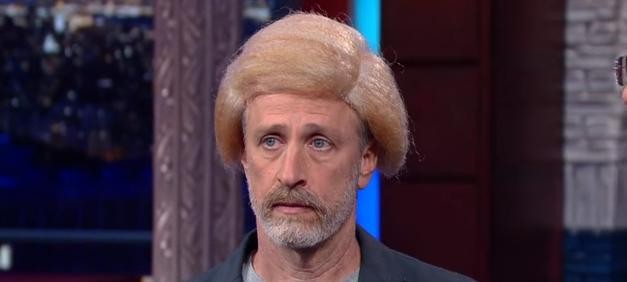 Donning a frighteningly perfect Trump wig (+ spicy Cheetos orange), and nailing his pompous didactics, Stewart made a call for the public to tweet at New York congressmen to vote "yes" on revamping the hill that protects the brave men and women who risked their lives on that terrible day 14 years ago.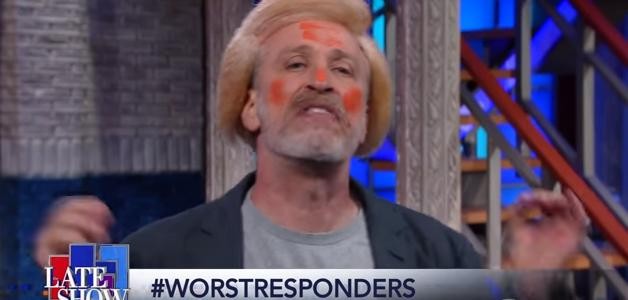 Using evil for good has never looked better.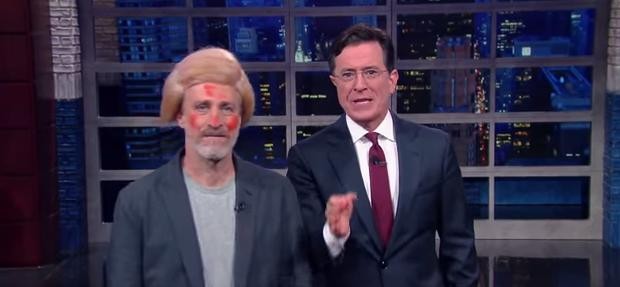 Watch below.