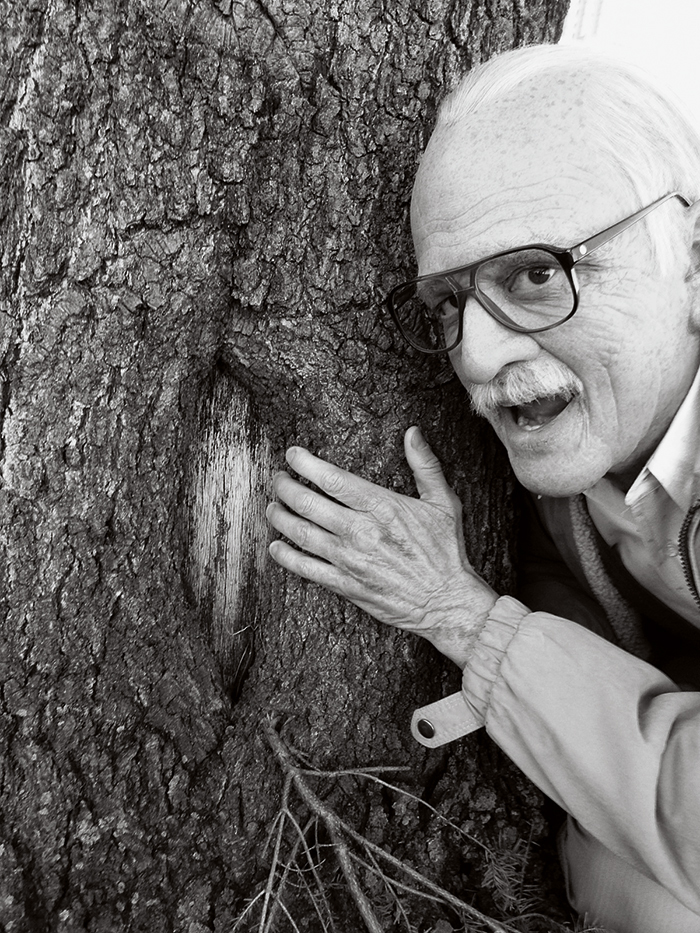 For their latest film, the Oscar-nominated
Bad Grandpa
, the
Jackass
crew followed their fearless leader Johnny Knoxville, who was disguised as an elderly man on a road trip with his horrendously behaved grandson, to several cities around the U.S. Here Knoxville tells us about his adventures on the road, which included dancing at a male strip club in Cleveland.
To film
Bad Grandpa
, we shot in Columbus, Cleveland, Charlotte, Raleigh, Sacramento and L.A. When we're on the road filming we shoot all day and drink all night. It's just more fun that way. I think it's actually better for footage, because we're just living it all the time. One of the bad things about shooting in L.A. is that everyone just goes home at the end of the day. Away from home, there's more of a bond among the crew.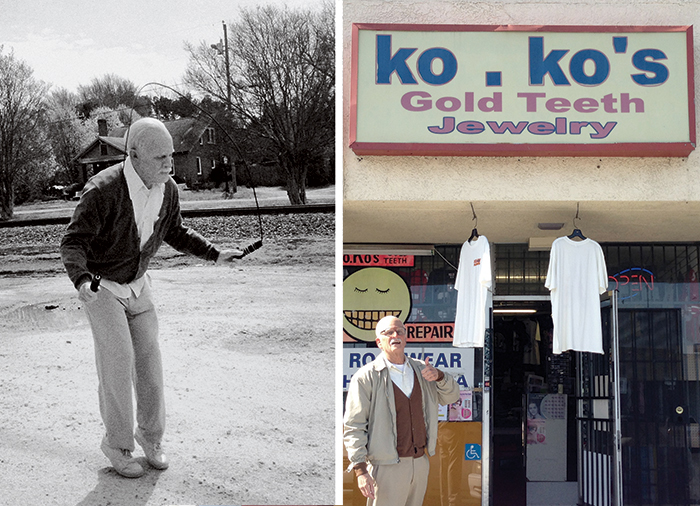 We were actually supposed to end filming in L.A., but shooting there sucked so bad. Everyone's very aware of cameras and prank shows, and even if you do get footage and try to get the people to sign the release afterward, everyone has an agent or manager. It's terrible. We decided to end filming in Charlotte, because it was easier there.
This was my first time in Charlotte and I loved it. Not only because it was better to shoot, but also because the people there want to get involved. They want to chat. They really care and are so friendly.
The hotel we stayed at in Columbus was like the hotel in
The Shining
. It was awful. I just remember being constantly hungover and looking for water. After that, we stayed at slightly nicer hotels, like Marriotts and places where you can order breakfast in the morning.
In Charlotte, we stayed right across the street from this whole complex of restaurants and bars. Everything was right there. And if we find a place with a really good bar, we will make up excuses to go shoot in that city again. This little Irish bar Connolly's was amazing. We went there every night after shooting. That was a big draw for us.

Behind-the-scenes photographs from the filming of Jackass Presents: Bad Grandpa. 
We filmed a male strip club scene in Cleveland. We found this guy Butter, who travels around to different places and puts on these shows, and he was one of the dancers at the club that night. That club was no joke. There's a crudely written note in Sharpie on the back of a paper plate glued to the front door that reads, "If you enter this establishment wearing a mask you will be treated like a robber." You know they've had troubles there in the past. The anticipation of going to that place that night was so great among the crew, because we knew that I was either going to get shot or I was going to get gold. Either way, everyone was psyched. I was at the club early just drinking, so by the time the dancers came out and I went on the dance floor, I was hammered. If you notice in the footage, I'm no longer an 86-year-old man. When I'm on the dance floor with my pants down, I'm just a drunk Johnny Knoxville. I'm jumping over railings and I'm completely out of character by that time. I'm just a menace.