John Waters, Leslie Van Houten & PAPER Magazine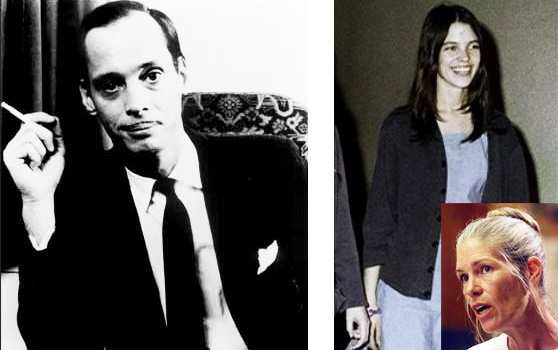 It's no secret that we are huge fans of John Waters. He was the first celebrity to ever be on the cover of PAPER magazine and we believe the feeling is mutual. Especially since his favorite movie critic and one of his best friends Dennis Dermody has been a long time editor and contributor. In addition to directing movies, Waters is also an artist and writer currently working on a book called Role Models to be published by Farrar, Straus and Giroux in 2010. It's described as "a self-portrait told through intimate literary profiles of his favorite personalities; some famous, some unknown, some criminal, some alarmingly middle of the road." One of them is his long-time friend Leslie Van Houten, better known as one of the Manson girls who Waters befriended after she was convicted and imprisoned along with other members of the Manson Family in 1971. Waters has been an advocate of her parole for many years. An excerpt of the book published in five parts has been running on the Huffington Post. Little did I expect to find Paper pop up in the story.
Leslie never asked me for money or material goods over the years. I've sent her books I loved and together we've discussed James Purdy, Mary McGarry Morris, Michael Cunningham, and Anne Tyler novels. After maybe one too many of my intense choices, Leslie started requesting her own titles, many of which had to do with the history and plight of the Native American Indian and I was happy to oblige. The only reading material I sent her that was rejected by the mailroom was, oddly enough, an issue of Paper Magazine that contained a fashion shoot that must have contained a little too much nudity.