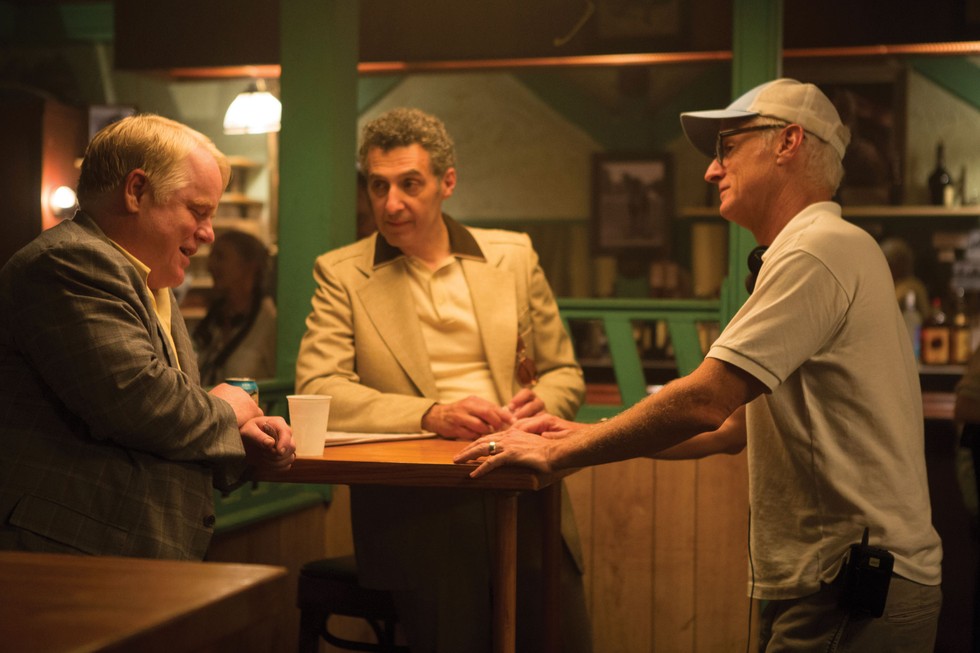 For his feature screenwriting and directorial debut, John Slattery, who has directed several epic episodes of
Mad Men
, in which he also stars as the ornery ad exec Roger Sterling, adapted Pete Dexter's 1983 novel, about the blue-collar South Philly neighborhood dubbed
God's Pocket
. The film opens May 9 and stars
Mad Men
's Christina Hendricks and the late Philip Seymour Hoffman. Here Slattery chats with us on a break from filming
Mad Men
's seventh and final season.
Since you're an actor and a director do you have any tricks to get what you want from actors, like telling them they're showing their best angle?
There aren't really tricks. You just stay away from shit like you just said. You don't say "best angles," because actors will know that's bullshit immediately. They won't ever trust you again.
What was your relationship like with Philip Seymour Hoffman and how does it feel knowing God's Pocket is one of his last movies?
We lived near each other for years. I knew I wanted him to be in it and I bumped into him on the street and said, "I don't want to make this movie without you." I'm so glad I said that because the fact that he chose to do this movie over the many others that he could have chosen... it's a great compliment and a stroke of luck and grace for me. But yes, the circumstances weren't what I thought they would be.
What do you hope happens to Roger at the end of Mad Men?
I don't have any great wish for how it will turn out. You realize early on that trying to anticipate where it's going never works. Because it's never where you think it's going to go. I hope he doesn't stop drinking!
Photo courtesy of Seacia Pavao