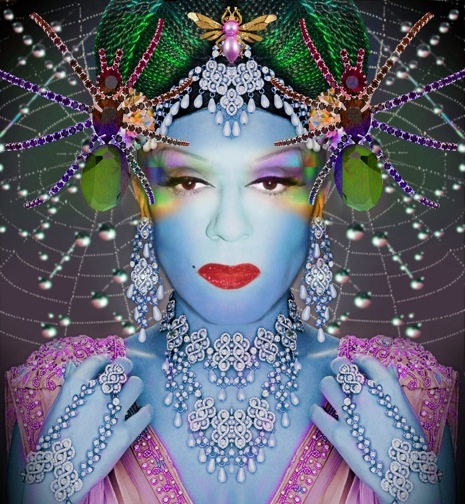 Did you hear? According to the Mayan Calendar, the end of the world is December 21, 2012. But worry not, legendary ladyman and cabaret chanteuse Joey Arias is here to shepherd us into the apocalypse with his End of the World show this Friday at Joe's Pub. The performance marks Arias' first time working with music director and pianist Thomas Bartlett (Doveman) and will also feature performance artist Narcissister, dance troupe the Pixie Harlots and theramin player Cornelius Loy. In honor of his upcoming show, we asked Arias to tell us about the five things he'd do if he knew the world was ending tomorrow. His answers below.


1.) Walk into a bank naked, get all my money and stuff it into a clear raincoat. Then, my little dog Rumbles and I would fart out the door together. FFFFrraapshhpi!!!

2.) Meet the Pope and tell him some dirty stories for confession and then put a pie in his face. Very Three Stooges!

3.) Have a dinner for 12 and eat the most craziest foods, prepared by the number one chef in the world. Then drop acid for dessert!

4.) Have a recording date with David Bowie and Stephan Hawkins to leave our last testament on earth.

5.) Hold hands with every child from every nation and tell them stories of what it was like to be me.