In her latest collaboration with Super Deluxe, Joanne the Scammer has invaded the Home Shopping Network (Joanne Scamming Network, for you amateurs), and gives us non-caucasian viewers at home a glimpse into the "Joanne the Scammer Starter Kit."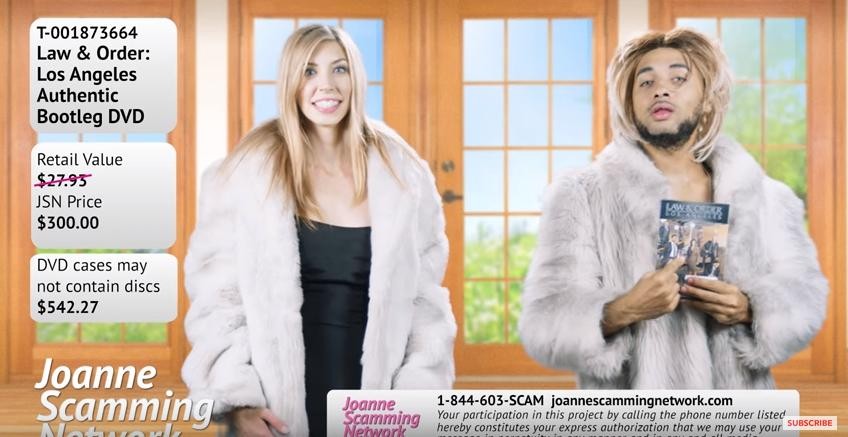 Featuring an extremely caucasian model named "Berkeley," Joanne gives us some major hints into how to be a true messy bitch:
Persian llama fur coat: on sale for $7,858.80 (llama beaten by P.Diddy, on sale for $9,872)
Law and Order DVD set, featuring "the black actor:" on sale for $300.00
Hairpiece: $600.00
Pack of Bootleg Newport Cigarettes: $11.13
Ski mask: $50.00
All of these can be yours; call now! 1-844-603-SCAM.
By the way, that number is real.
Watch below.