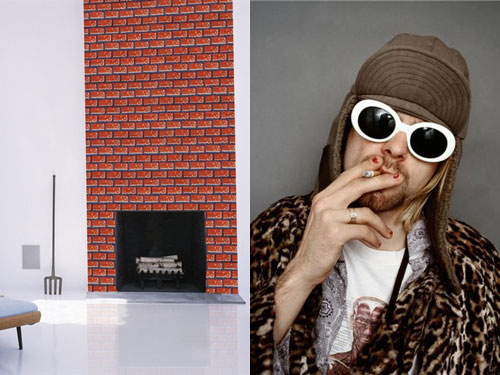 1. Love this
Jim Drain
wallpaper for sale on
Exhibition A
right now. They also have a really sweet print by
Steve Powers
called "You and Me" for sale that we would have loved to have in our bedrooms as little kids. Or even now.
2.
Geoffrey Rush
's office in
The King's Speech
? Also the setting for
a gay porn
called
UK Naked Men
. Yep. [Queerclick] (NSFW!)
3.
Joaquin Baca
's fabulous southern-inspired restaurant
Brooklyn Sta
r is
finally, finally re-opening
next week in a spot on Lorimer. It's original location, closer to the Bedford L stop, was destroyed in a fire last February. We will definitely be drinking their Kool-Aid. [EaterNY]
4. Nearly all of the PAPER editorial staff is pretty sold on the new
Adele
album,
21
, especially the wrenching ballad "Someone Like You." (No, Adele, don't show up at his house un-invited! He's married now! Ughhh.) She's
just added another NYC date
to her U.S. tour and will be playing the United Palace on May 21st. Tickets go on sale 2/26. [BrooklynVegan]
5.
The box which Maru cannot enter
. [Buzzfeed]
6. In honor of what would have been
Kurt Cobain
's 44th birthday today (we'll let you digest that for a second...), here's 44 things you didn't know about him. Well-played,
Flavorwire
.