At the NYC premiere of Mockingjay Pt. II--the final installment in The Hunger Games franchise--the movie's star, Jennifer Lawrence, took a shot of Bourbon during an interview with MTV's Josh Horowitz, because Y'ALL!!!!!!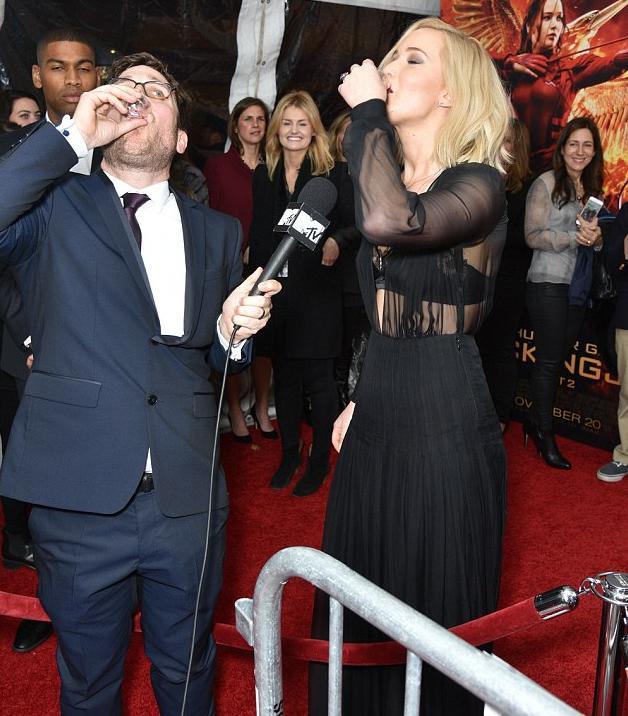 Lawrence's cast mates Liam Hemsworth, Josh Hutcherson, and Natalie Dormer, also participated in said whiskey down-age, demonstrating that despite being multi-multi millionaires, they, too, are v. chill and down 2 earth.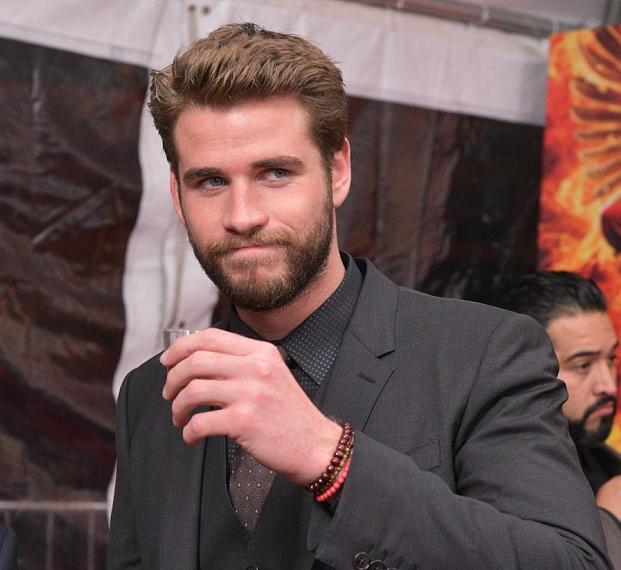 But NO ONE is as chill and d2e as J-Law. NO ONE!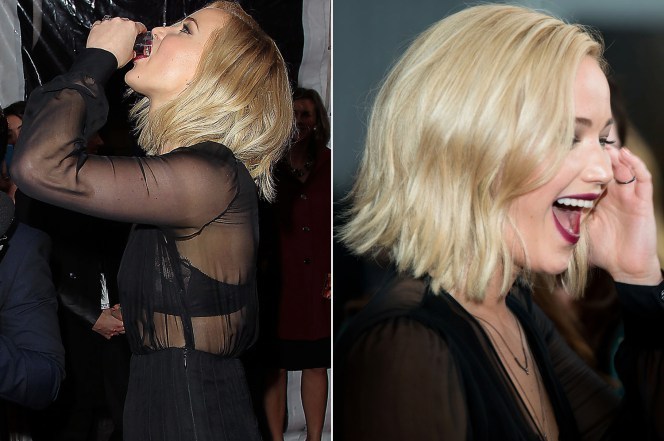 The Oscar winner takes shots all the time.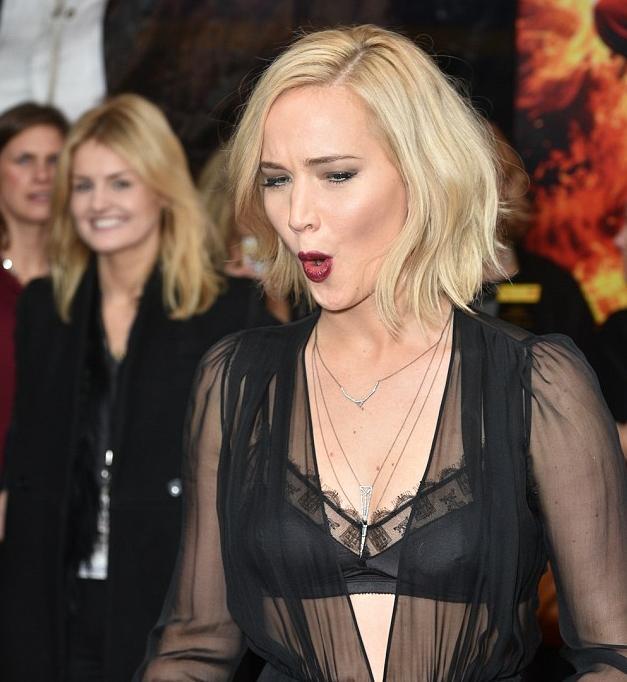 "I just took a shot, I'm sorry!" Jennifer said during her post-Oscar press room in 2013.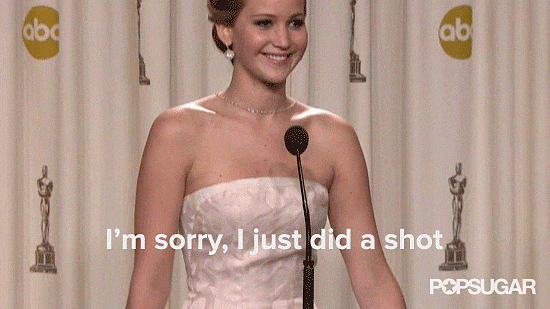 "I took a shot!!!!!! Hahaha!!!" Jennifer said, to some unspecified Late Night talk show host, who laughed and laughed till his neck veins exploded.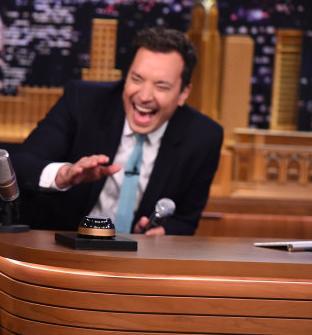 "Shot!!!!" Jennifer yells at a terrified P.A.
"Shots!!!!" She yells at a Starbucks barista, who writes "Shots..." on her coffee cup--his hands shaking.
Yes, Jennifer Lawrence took a shot of Bourbon last night, and then she tripped! and then tried to stand again, and then tripped again! And rolled off the red carpet, out of Lincoln Center, down Columbus Avenue, dodging cabs and traffic, continuing to roll down 9th Avenue, and then crossing onto 10th, and 11th, till she reaches a pier, and rolls out onto it, and into the Hudson River, and rolls across the water, till she reaches New Jersey, and continues rolling down the Turnpike...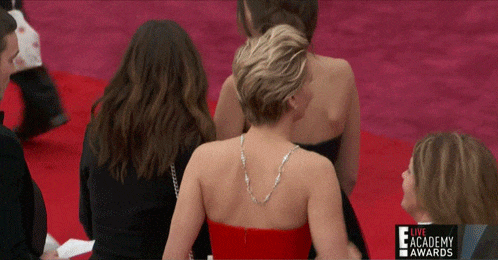 ...rolling, rolling, rolling, and tripping, and rolling, and taking shots!!!! and rolling, and rolling, till she gets smaller and smaller, falling away into the greys and yellows of the November horzion .