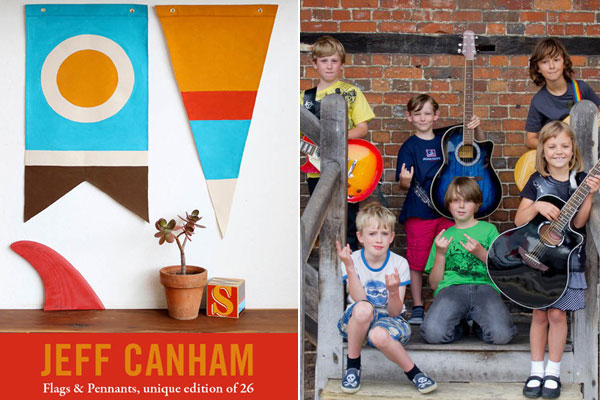 1. New York's
Standard Hotel
(848 Washington Street) launches a limited edition of cool flags and pennants by San Francisco artist
Jeff Canham
tonight, October 6, 6 to 8 p.m., in the hotel's gift shop.
2. The French government
banned schools from serving ketchup
...except with fries. [L.A. Times]
3. The cleaning staff hired for London's
Olympic Village
will be "
trained to report suspicious behaviors or materials
." [BBC] Better leave
your vaporizer
at home. [NYT]
4.
Coldplay
is doing a live-stream broadcast from Madrid on October 26 for Am Ex and VEVO.  The performance will be directed by
Anton Corbijn
and you can watch it
here
.
5. Workers at a Swiss ski resort
covered a glacier with a huge tarp over the summer
to slow melting. It worked. [FT]
6. Party tonight, October 6, at subMercer (147 Mercer Street) to celebrate the first release on the club's own record label ((M)). There will be Belvedere cocktails from 10 p.m. to midnight, but you have to wear something red!
7. A 33-year-old Chicago man was selected from 1,000 applicants to l
ive in that city's Museum of Science & Industry for 30 days
. [ChicagoTribune] You can follow him
on Facebook
.  
8. Here is
an amazing video
of the U.K.'s
the Mini Band
(comprised of of 8 to 10-year-olds) covering "Enter Sandman" by
Metallica
at a fair. Stone-faced little girls playing
Kirk Hammett
solos FOREVER! [Revolver]