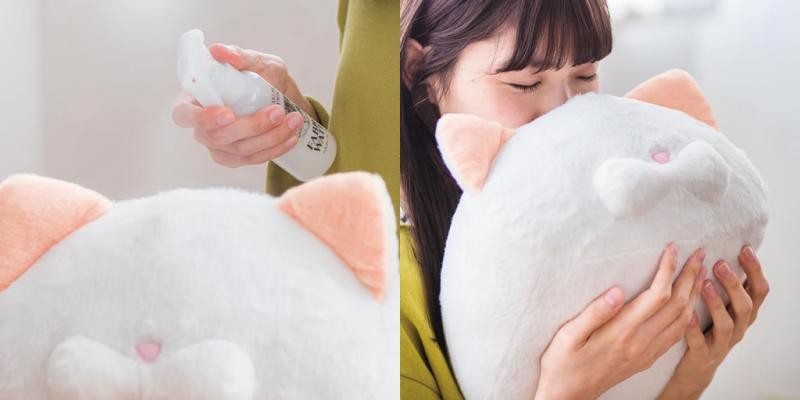 Ever wanted your freshly-washed bed sheets to smell like the fragrant aroma of a cat's head?
The folks over at Yamamoto Perfumery in Japan have developed a spray that encapsulates this scent, describing it as "Everything, from the smell of sunshine to the sweet scent of just baked bread." Sure, OK. It's called "Fluffy Brow Scented Fabric Water" and costs $9.90 USD. Basically, people can spray anything from their couches to curtains to sheets with the spritz so they can bask in the aroma of feline freshness.
The head of Yamamoto Perfumery , Mr. Yamamoto himself, spent four grueling months doing field research which basically means he went to every cat café in the district and sniffed a ton of cats while trying to tell people with a straight face that it was "for work."
In any case, if this is something you can get down with, grab yourself a bottle or give it as a stocking stuffer.