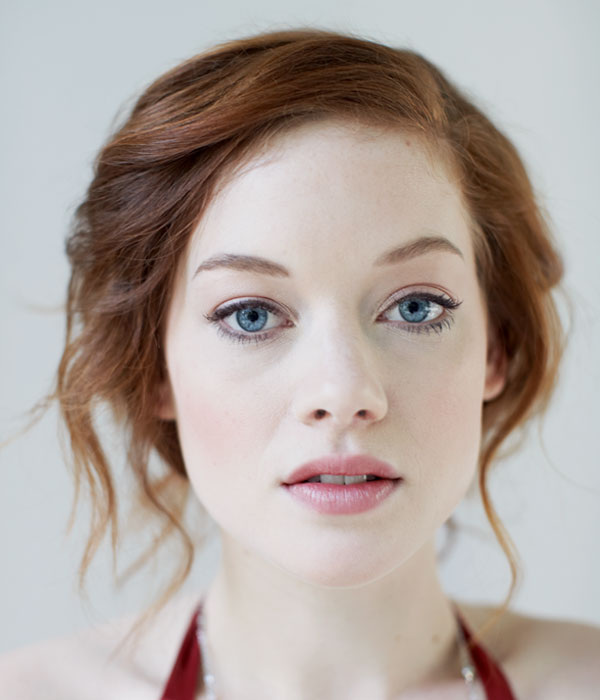 In a little over a year, Jane Levy has gone from anonymously mailing her picture and résumé to agents, to carrying her own sitcom -- ABC's
Suburgatory
-- and starring in a gigantic remake of Sam Raimi's
The Evil Dead.
One key to Levy's rise: her incredibly gorgeous headshot.
"My manager wanted to work with me before he'd ever heard me open my mouth. He said I had a marketable face," says Levy, with a shrug. Indeed, Levy has the doe-eyed, cute-but-glamorous, gorgeous-but-approachable, young-but-wise look that Hollywood eats up. But it was her ability to expertly pull off both withering deadpan asides and serious romantic drama that got her working so fast.
She wrapped up a role on Showtime's
Shameless
, has a small part in Ry Russo-Young's
Nobody Walks
and is the lead in Josh Schwartz's
Fun Size
. With that comes lots of attention, which Levy claims her four-year-old self would have lapped up, but her 22-year-old self finds painful. "When ten people and a photographer are talking about you, and you don't know what they want from you... I don't know, it gives me all kinds of bad feelings. Who cares about my face?" Levy fights back in her own way, attempting to upend the obsessive vanity that distracts from actual performance. "I try to change my hair for each part," she says. A few weeks before
The Evil Dead
starts filming, Levy is campaigning for a mousy brown, which
Suburgatory
heads were against. "They want me to keep it the same. But I'll win."
Jane
wears a bikini top by
Billabong
and necklace by
Margaret Rowe Jewelry
.
Hair:
Joshua Ristaino
for exclusive artists/Rene Furterer
Makeup:
Camille Thompson
using Nars for www.camillethompson.com
Hair:
Kylee Heath
for The Wall Group
Makeup:
Kindra Mann
for The Wall Group
Special thanks to
The Standard, East Village
and
Chaz Dean's residenceMEET THE REST OF OUR 2012 BEAUTIFUL PEOPLE