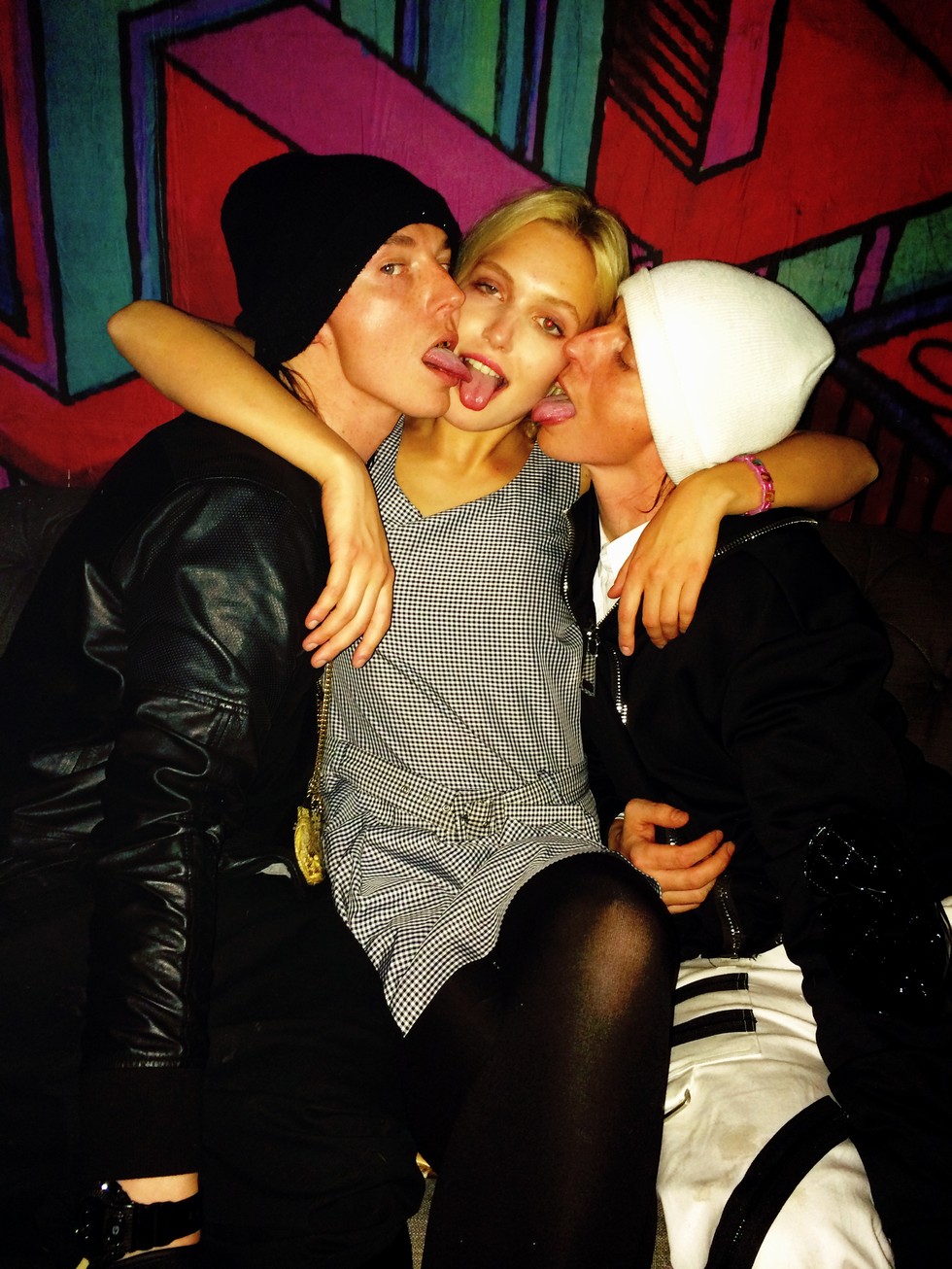 The twins and one of their many, many ladies
For the third season in a row now, New York Fashion Week's reigning
enfants terribles
haven't been sloshed Spence-educated socials dancing on tables at Paul's Baby Grand but our favorite twisted twosome from down south --
The ATL Twins
. The Sewell Bros came up north last Thursday and, right behind
Joe Jonas
and
Anna Kendrick
, were some of the most ubiquitous (grill-accessorized) faces on the scene, spotted almost nightly in pursuit of the three Ps: Parties, Pussy and Photos. With NYFW ending last night, we caught up with the brothers over the phone to hear how they would rate another season that was.
What shows did you make it to this year?

We didn't go to that many, really. We flaked on a bunch [
laughs
]. We went to Telfar, that was dope. Rochambeau. We went to Opening Ceremony. Hood By Air. A highlight was probably that show.

How have the parties been this season?
Total debauchery. You can see inside our cell phone right now -- there are pictures that would blow your mind. And videos. We've gotten two warnings and we've had two bans before [on Instagram]. But every night was great. We couldn't even keep up with it all -- it was just too much. In a good way. We hosted a party for
Galore
Mag [on Monday] with Brooke Candy and Lil' Debbie. That shit was crazy. We did that and then went to the Purple party, which was insane. We also went to the En Noir party.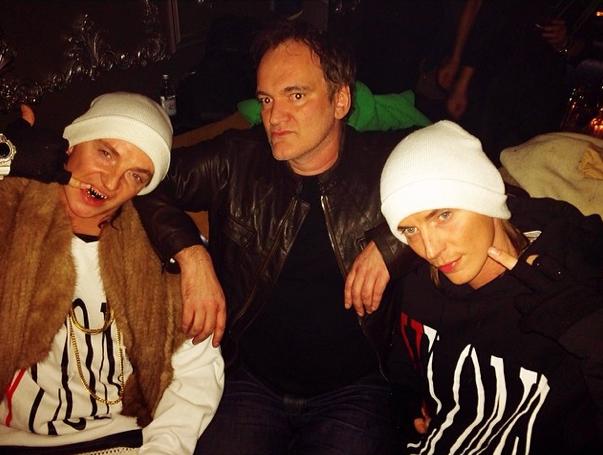 The twins meet a fan: Quentin Tarantino
Didn't Skrillex DJ that one?
Yeah but we couldn't find him. He was supposedly there but we never saw him -- we just saw other DJs but they were nobodies. What other shit did we do? We went to Up&Down -- we wound up there somehow every night. We met Quentin Tarantino there. He said
Spring Breakers
was his favorite movie on TMZ a few weeks ago so when we saw him, we knew he'd be hyped on us. And it was true. He was stoked on it. We shot a photo with him and he doesn't really do that shit, you know? But he did it with us, which was cool.
Who else have you been hanging out with?
Orlando Bloom. Pro skater Eli Reed. Natalia Kills. Charlotte Free -- she's our buddy.
After going to after parties, we went back to the hotel every night with a bunch of girls and partied 'til 9 a.m.
How have the ladies been this season?
They're all beautiful models. We have a model lying in our bed right now. She's really pretty.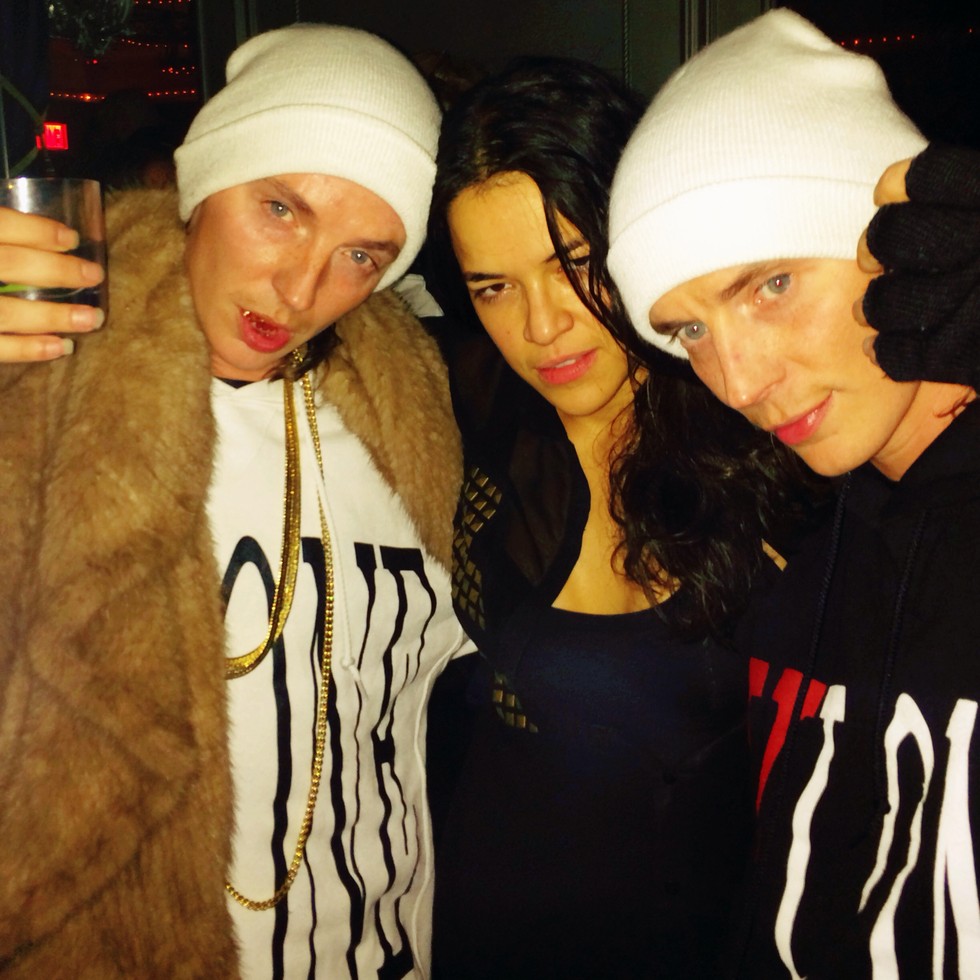 The ATL Twins get a shot with actress Michelle Rodriguez
What fashion trends have you picked up on this season?
It seems like fur is real trendy right now. Everyone's into fur and so are we.
Are there any trends that you see happening right now that you're really sick of?
A lot of people are copying Hood By Air and #Been #Trill. These kids start brands and are biting them and it's so over-saturated. We're like, "Ugh stop." They email us all the time trying to send us clothes and it's just like, "Yeah, right."
Since the first season you came to fashion week, have the fans gotten crazier because of Spring Breakers?
Yeah. It's only getting gnarlier. And it's gonna get crazier because we've got this pack of shit in the works. Major shit in the works that we can't really talk about. We also do so much shit that we just don't realize. We do all kinds of photos. We do films and little shit here and there -- it's a lot of shit, you know? On top of having to work every day.
Do you guys still work at the law firm?
Yeah, we do.
How do the partners feel about you guys doing all this shit during fashion week?
[Our boss] is real supportive -- he's super cool with it.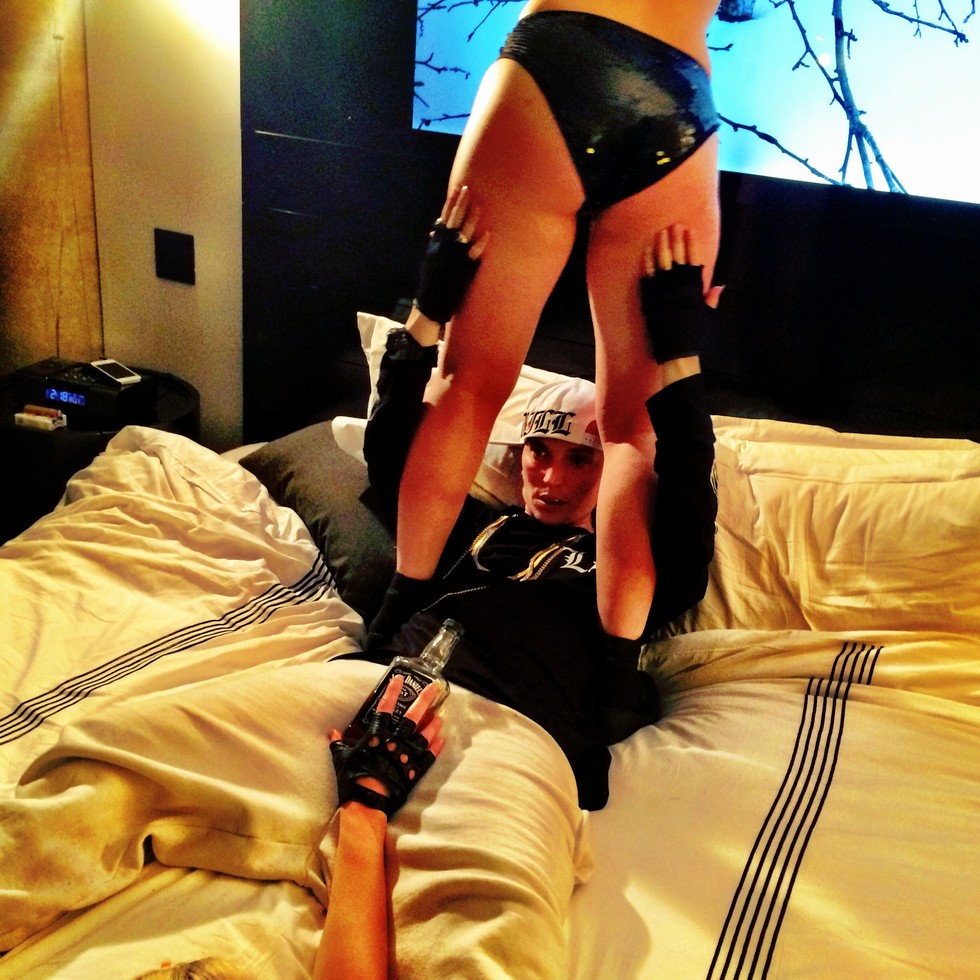 Late night delights
Have you ever had meeting with clients or been in court and had people recognize you from your nightlife antics or articles written about you two? Do people ever do a double take?
Yeah, they do.
What's that like?
They're just tripped out like "What the fuck?" But we keep everything separate. It's totally different worlds.
Interesting. Let's go back to talking about the ladies. Do you ever have to fend groupies off or are you always down?
We have to [fend them off] sometimes because there will be different groups of girls and you can't bring them all together. You have to choose. It's a hard decision for us. But, you know, we're not complaining. Actually we are -- it's crazy, it's out of hand.
How do you like the treatment you receive in New York versus your hometown scene?
New York is way better. Atlanta nightlife sucks -- it's terrible.
Why is that?
It just sucks. There's nothing going on there.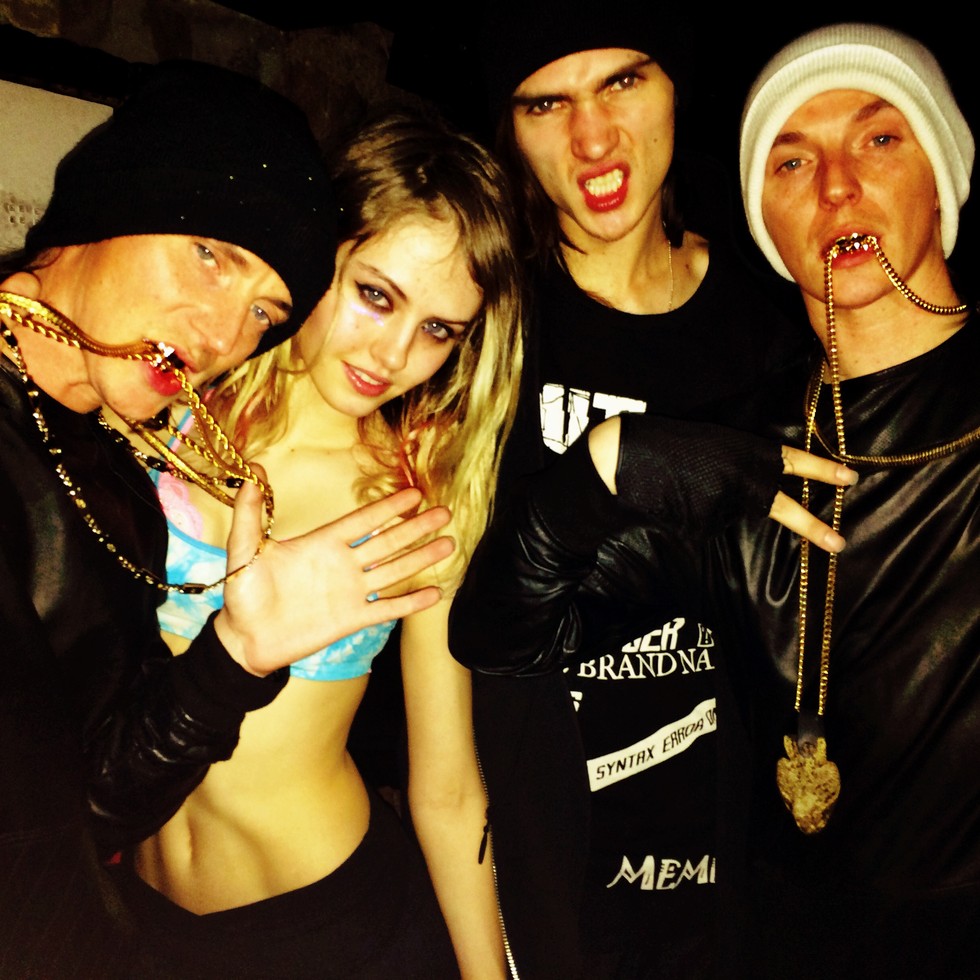 2 Twins, (More Than) 2 Chainz
Would you ever move to New York?
Yeah, we would. We plan on it one day. When we make millions, you know what we mean? We get a lot of love out here -- everywhere we go. We get way, way more than in Atlanta. It's really crazy -- it's overwhelming when we go to a club. It's like "Bieber Fever." But we're really good at handling it -- we've seen celebrities who don't like to shoot photos. We told ourselves we would never be like that. We try to take photos with everybody.
Did you guys get any time to relax while you were in New York?
No, we didn't. We wanted to. We wanted to order movies -- Pay-Per-View, Still In Theaters shit. But we literally did not have the chance.
All photos courtesy of The ATL Twins
RELATED:
A Guide to the ATL Twins