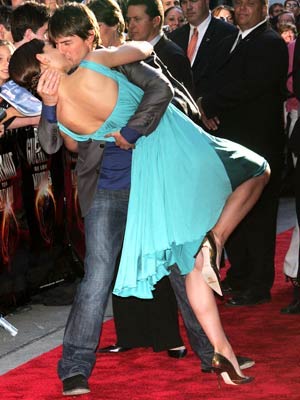 After splitting from husband
Tom Cruise
,
Katie Holmes
did what any celebrity fresh off the heels of a long relationship would do: got a sweet divorce settlement, moved to the other side of the country and
bought some leather pants
. She has also signed on to star in a Broadway play. Although Holmes received lukewarm reviews for her Broadway debut in 2008's revival of
Arthur Miller
's
All My Sons
, she's giving it another go this fall in
Theresa Rebeck
's new play
Dead Accounts
. Though celebrities typically make a point of
keeping themselves busy post-split
, it seems like lots of actors and actresses bounce back post-divorce on the stage. This got us thinking: Is Broadway to Hollywood divorce what a stint in Cirque Lodge is to 'exhaustion?' Below, we rounded up a handful of other celebrities who have taken to the Great White Way to get themselves back in the game after a split. (P.S. this photo of TomKat in "happier" times still gives us the heebie-jeebies.)
Elizabeth Taylor
got married more times than she appeared on Broadway, but during her seventh marriage to senator
John Warner
, the violet-eyed beauty seemed to be looking for an escape from the political life in Washington D.C., and found it on Broadway. In 1981 she starred in
Little Foxes
for four months, separated from Warner in 1982 and was back on Broadway in May of 1983, playing a woman who runs into her ex-husband on their second honeymoons in Noel Coward's play
Private Lives
, opposite her actual ex-husband twice over,
Richard Burton.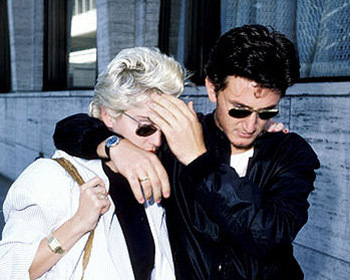 A few months after
Madonna
and
Sean Penn
ended their fiery romance in December of 1987, Madonna sought solace in her adopted hometown of New York City making her Broadway debut in
David Mamet
's
Speed the Plow
in May of 1988.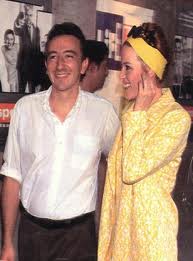 Molly Ringwald
's film career was pretty non-existent by the time she split from her first husband, French writer
Valery Lameignere
, but she was still getting stage roles. The pair divorced in November 2002 while Ringwald was starring for the second time as Sally Bowles in the Broadway revival of
Cabaret
and she followed up the failed relationship with the new  play
Enchanted April
which opened on Broadway in April of 2003.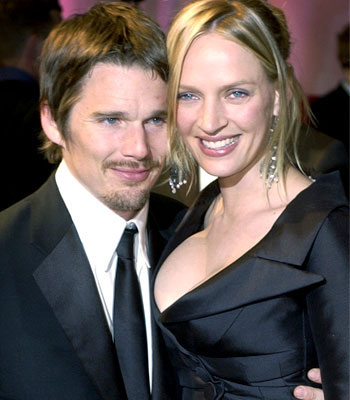 After Hollywood golden couple
Uma Thurman
and
Ethan Hawke
split up amid rumors of his dalliances with the nanny in the fall of 2003, Hawke wasted little time taking a role as Hamlet on Broadway in November of 2003.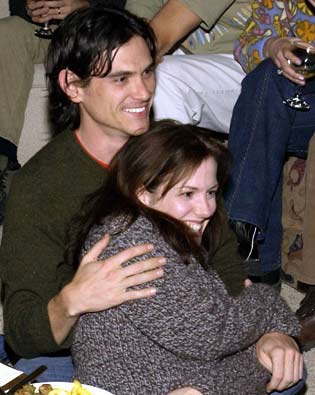 Mary-Louise Parker
met
Billy Crudup
on Broadway in a revival of William Inge's play
Bus Stop
in 1996, so it's especially poignant that Parker returned to the theater less than a year after Crudup left her in November 2003 for
Claire Danes
while Parker was 7 months pregnant with their child. Parker popped out their little bundle of joy in January of 2004 and was back on stage in October of 2004 starring as a suburban wife who finds out her husband has hired a hit man to kill her in the Broadway production of
Reckless
.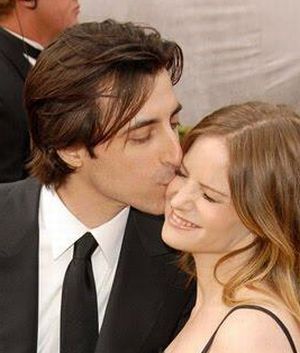 The indie king and queen
Jennifer Jason Leigh
and
Noah Baumbach
split in November 2010 after which she got back to the big business of Broadway starring in
The House of Blue Leaves
in April 2011.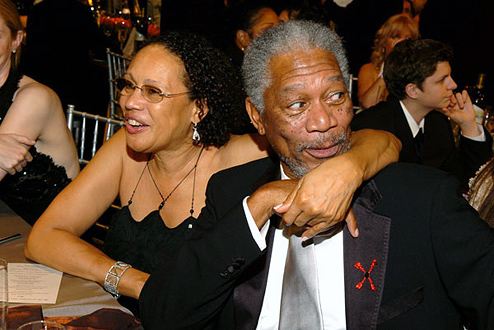 After 26 years of marriage
Morgan Freeman
divorced his second wife Myrna Colley-Lee in December 2007. He then returned to Broadway after almost as many years in the revival of
Country Girl
in April of 2008. At the time it was said that the
Shawshank Redemption
actor was having a hard time remembering his lines. Maybe it was because he was
thinking about his step-granddaughter
.