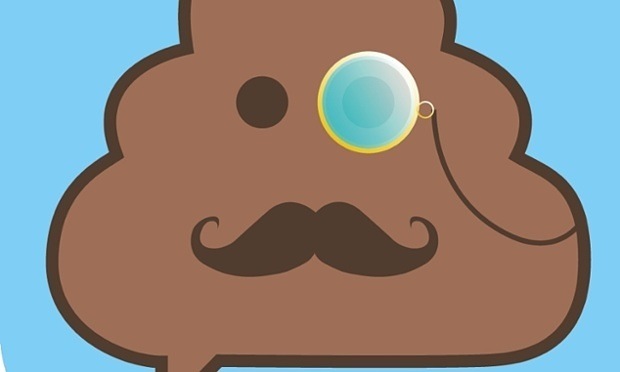 There are lot of shitty apps out there, but tbh we think this new one takes the crown.
Appropriately dubbed "Pooductive," it's a
free mobile app
allows you to anonymously chat with other people using the toilet -- or as they put it, the "people who are all in the same position as you...pardon the pun."   
Operating on the idea that 75% of cell phone users said they used their devices on the toilet (and 90% saying they returned calls from their porcelain thrones),  it was developed by a Ricardo Gruber, who is hopeful that they'll be able to connect Pooductive to some big charities that focus on clean water and improving hygiene in developing countries. Some lofty goals for sure, but seeing as how they say on the website that, "the toilet is an incubator for creativity...A place where thoughts are forged from outside the box" we're sure they'll figure something out.