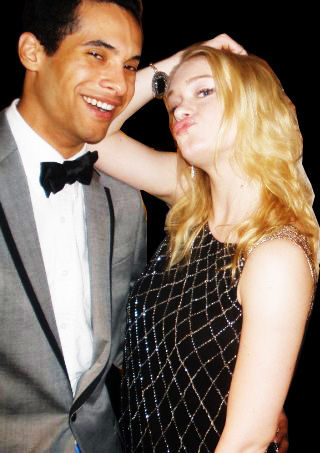 We are delighted and excited to introduce you to the newest member of the PAPERMAG blog family… Paul Johnson-Calderon! The stylist-slash-gentleman-about-town is going to be dishing on his nightlife exploits, style adventures and cute friends. Here we present to you... his first blog!
As the weather gets warmer, I've been thinking a lot about this upcoming spring/summer. And the question is: What to do? Well, I thought a few minor changes would be a good start. Here's a list of my own personal spring/summer necessities. An "It List," if you will…
• Kings of Leon
• Bonaroo & Outlands festivals
• Charvet bowties (for a fun day or formal night look, available on the ground floor of the Men's Store at Bergdorf Goodman)
• Vintage 1950s Raybans
• Lia Sophia and Marni cuffs
• Put down that Pabst Blue Ribbon and go British with Bass Shandy.
• LnA tees & cardigans
• Café Cluny brunch
• Cinema Society screenings
• Also, check out Tracey Ullman's State of the Union on Showtime for spot on impersonations of celebrities, celebutards and common-folk alike (such as an airport security worker, Dina Lohan, Dame Judy Dench, Cameron Diaz, Renee Zellweger and, my personal favorite, Arianna "Blogs & Kisses" Huffington).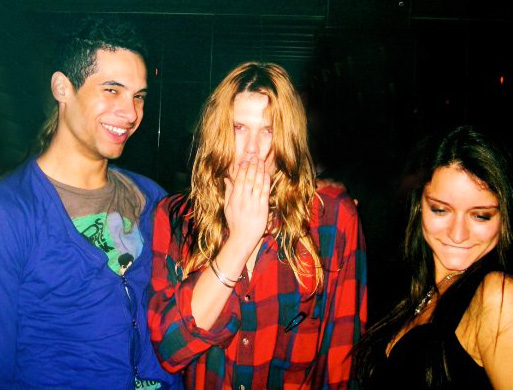 Now, for the people portion of my It List:
• Funny-girl-about-town Alexa Greenstadt
• Social Darling and Southern Belle Dabney Mercer
• Supermodels Alexandra Richards and Lydia Hearst
• Actress Leven Rambin
• Handsome "sub hub" Luigi Tadini
• Social scribe David Foxley
• Men's Vogue/man about town Hud Morgan
• Fashion photog Ben Fink Shapiro
• Kipton Cronkite
• Designer Moises de la Renta
Any of these folks would make for fantastic summertime company!
• Also, sure, summer staples like the Hamptons, Nantucket, Martha's Vineyard, Maine, and Upstate are awesome (If you can get away from your Grandmother and her preppy friends)! But this summer try something major like Bali or Sumatra. Bhutan isn't exactly warm and beachy, but it is spiritually cleansing and boasts some of the worl'ds most beautiful and untouched landscapes. Can't flip the bill for international travel? Save up your pennies and plan a trip with some friends to Los Angeles, CA. Home of the Ice Blended and birthplace of Angelina Jolie. And don't forget, the best summer accessory is keeping it real, but not when it goes wrong (remember this?).
XxPJC
Paul is pictured at top with Leven Rambin and above with Alexandra Richards and Alexa Greenstadt