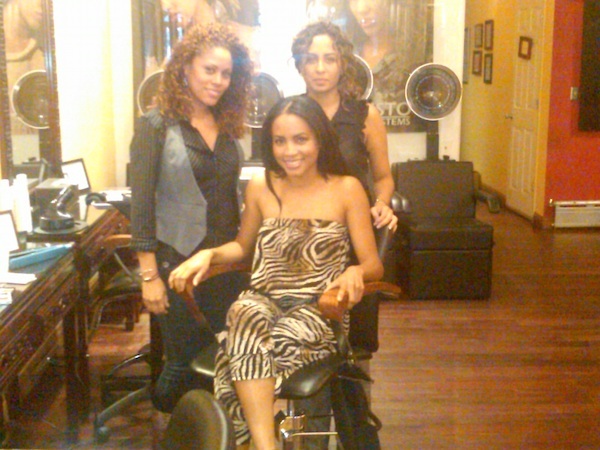 Fresh off her debut performance with Cobra Starship at the MTV Video Music Awards, the Britney Spears collaboratress and solo pop star in her own right is blowing up big time. Sabi's currently in town for Fashion Week, taking in some shows and some red carpet events, and kindly agreed to share her experiences with little ol' us. Here, her first installment.
What up, it's Sabi. I arrived in New York late last night and I am starting my day off early at Christo Hair Studios for hair and make-up. I have a whole bunch of fittings, parties and shows ahead and am excited to give you all an insider's perspective.
Getting a taxi has been murder and everywhere you go people seem to be bracing themselves for the madness that is Fashion Week. But I am so excited to be taking part, and celebrating the art of fashion.
I'll keep you posted here at PAPERMAG.com throughout the week. Check out this pic of me at
Christo. Shout out to Rosa and Thirza who helped me get ready.
Next up, heading to Nicole Miller's showroom to meet with Nicole Miller and Elle creative director, Joe Zee!
Signing off for now,
Xoxo
Sabi
PAPERMAG's Complete Spring 2012 Fashion Coverage