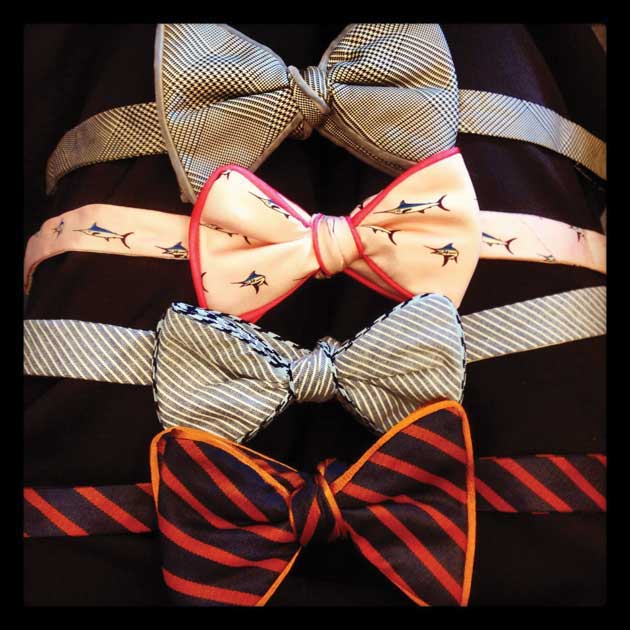 Bow-ties by Mister Duvall. $120 at misterduvall.com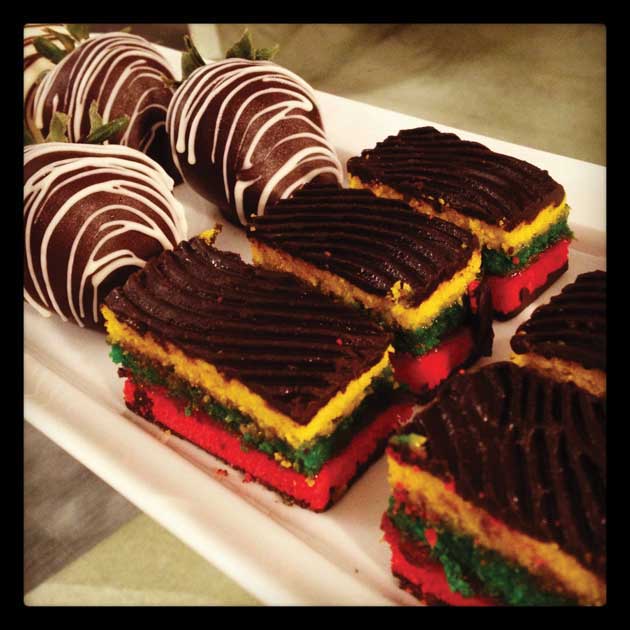 Rainbow cakes by Ferrara Bakery. $6 at Ferrara Bakery, 195 Grand St., New York.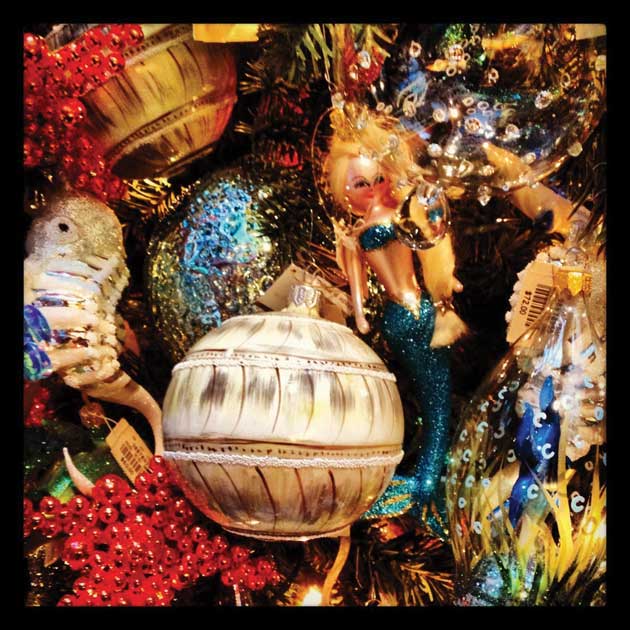 Mermaid Christmas ornament. $18 at Bergdorf Goodman, 754 5th Ave., New York.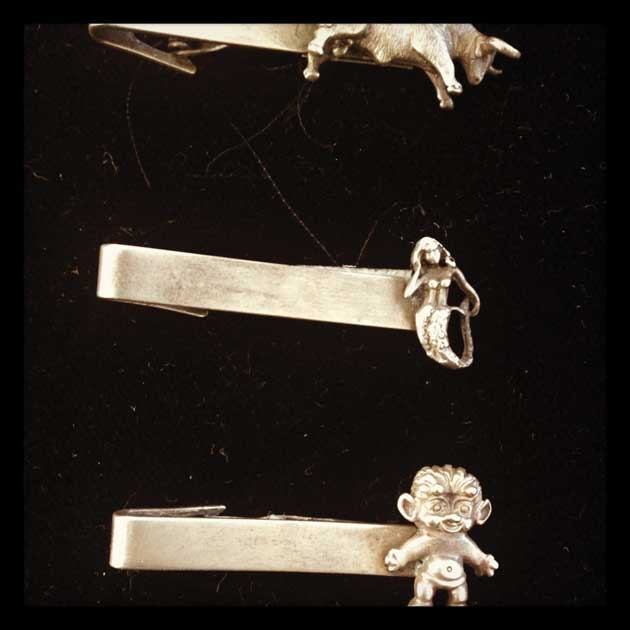 Tie clips by Title Of Work. $275 at titleofwork.com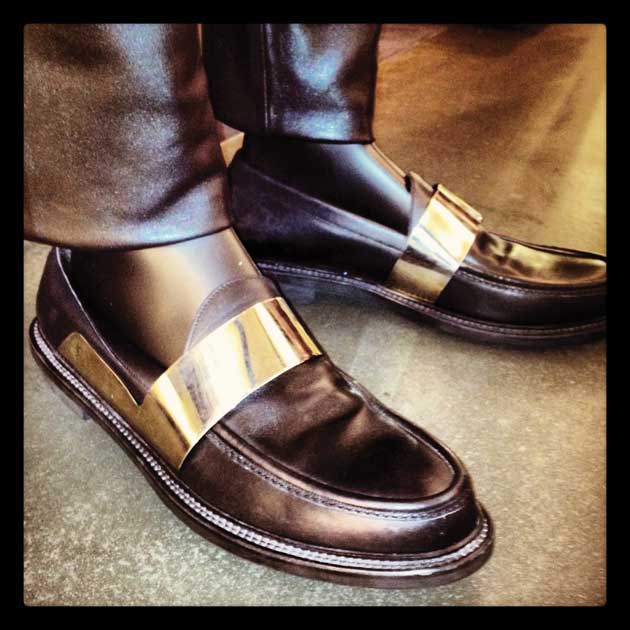 Loafers by YSL $1,450 at Yves Saint Laurent, 3 East 57th St., New York.
"My closet is full of twisted classics and these metal-plated loafers are just the right mix of The Terminator and The Great Gatsby."