Iggy Pop has been showering Instagram with the gift of his pet Cockatoo, Biggy, in the past few week, with the bird getting its own Instagram page.
Last night, the icon posted a clip of his avian angel giving him a "Flintstone shave."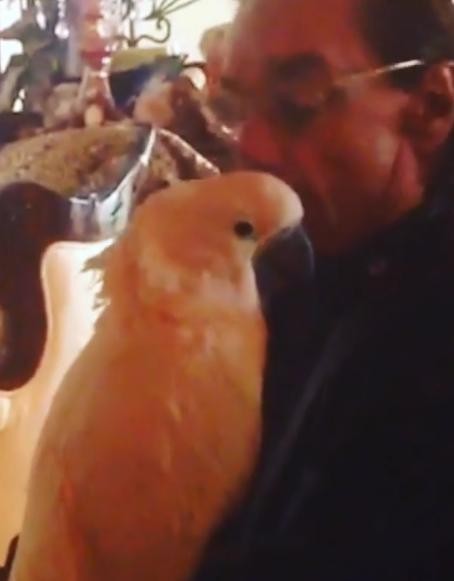 Aka the fowl pecking out all of Iggy's face stubble.
Lolz, but glory.
"Very thorough of you..." Iggy remarked as his pink-breasted fowl nibbled away.
Excuse me while I pass away.
Here are some other Cockatoo-riddled smatterings:
Heart is bursting.
Bless you, Biggy.