Adult coloring books are all the rage these days, offering adults the chance to relax by filling in soothing mandalas or intricate landscapes. But what if you want something a little more adult, a little more risque? Something that marries your burning desire for political revolution with six-pack abs? Nicole Dadonna has created the perfect pastime for you with Buff Bernie. Her coloring book offers 20 pages of everyone's favorite socialist senator sporting a body that Schwarzenegger would envy.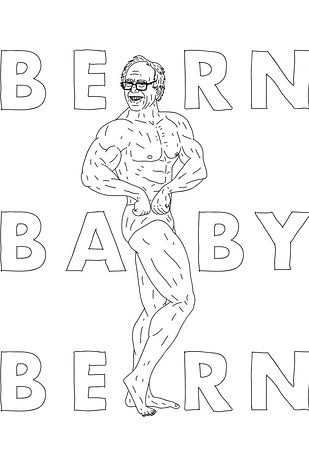 Nicole Dadonna
Here he is giving some classic muscle-man posing in front of his possible-2017-home.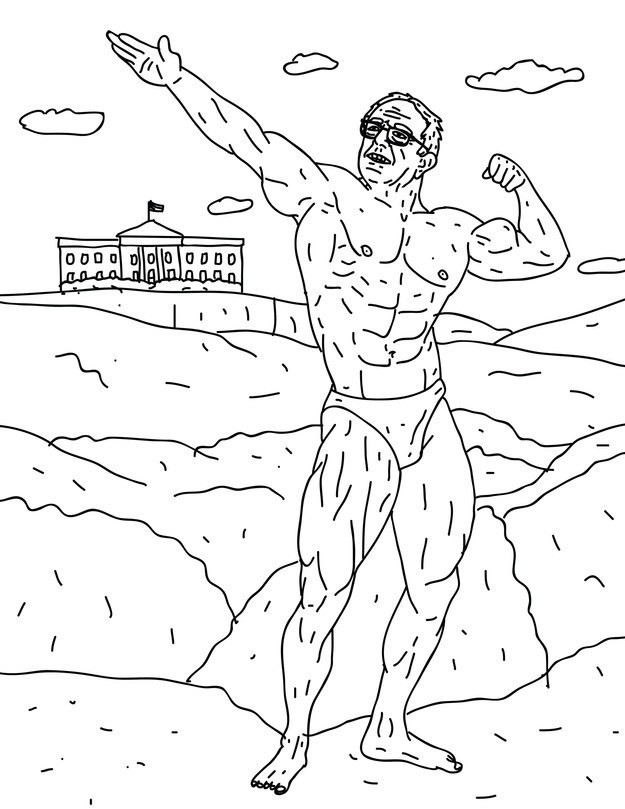 Nicole Dadonna
Or here, biting a bit of Feminist Ryan Gosling's style.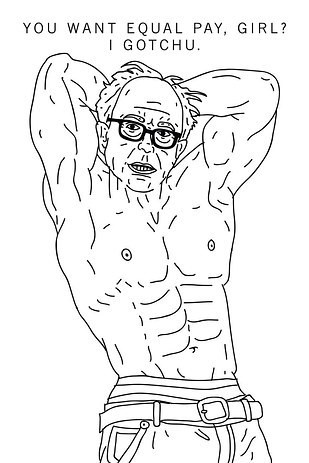 Nicole Dadonna
No matter what you're into, there's a super-ripped Bern for every babe.
[h/t Buzzfeed]