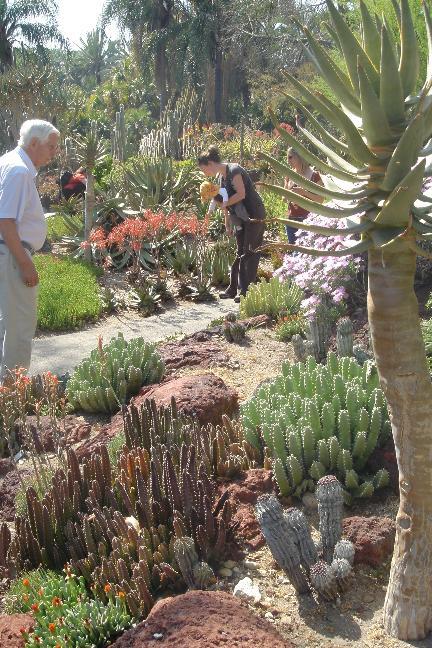 I had forgotten how sublime The Huntington Botanical Gardens are -- especially the intensely surreal and seriously psychedelic cactus garden! My father asked if we could visit there during his recent visit to L.A. last week and I was so happy to be reminded of this amazing treasure that is only a short drive from home! We went on Palm Sunday and it was probably a more jubilant and spiritual experience than any church service could ever have been (except perhaps some of those Baptist ones!)
If you want to feel truly Born Again this Easter weekend, check out these amazing gardens which are part of The Huntington, a lavish estate in San Marino (near Pasedena) that was once owned by railroad baron Henry E. Huntington. (There's a town named Huntington near my hometown of Charleston, West Virginia that is named after him. There are probably a few all over the country -- no doubt wherever a railroad passed by.)

Henry E. sure knew how to spend his money! The Huntington Library houses a fantastic collection of rare books and manuscripts as well as art treasures like "The Blue Boy' and "Pinkie"!
But it is the botanical gardens that will blow your mind! The Desert Garden is one of the world's oldest and largest collections of cacti and succlulents, bizarre alien-like species gathered from all over the world. My favorites seem to have all come from Africa! Believe me, you won't need any LSD or magic mushrooms here. The plants alone will immediately take you on a trip to a dimension far, far away -- without your feet ever having to leave the ground!
The very top photo was taken in the middle of The Desert Garden. My Dad is literally on one end of the observer spectrum while this small baby (whose mother was encouraging him to touch all the plants!) is on the other. These pics I took below are just a small fraction of delicious eye candy that awaits you in The Desert Garden.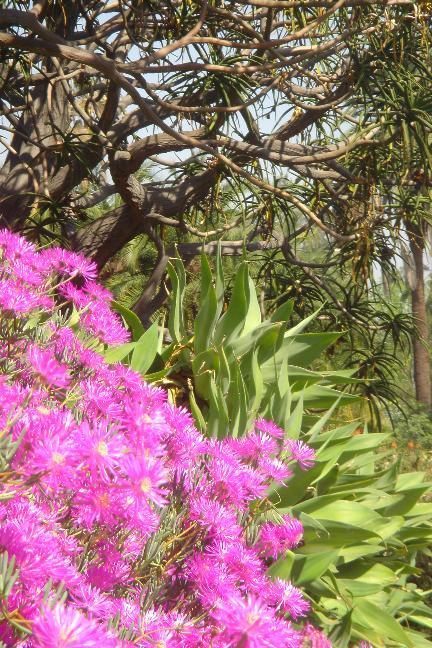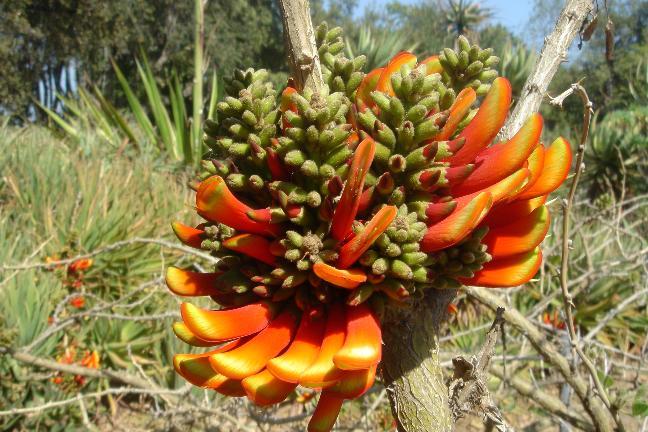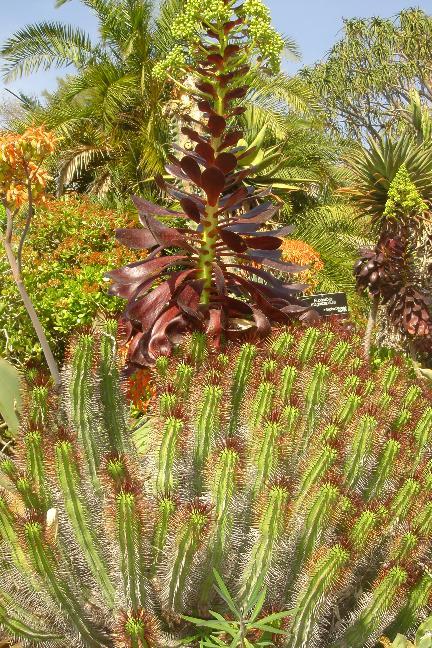 Besides this amazing desert landscape there are several other trippy enviroments on the 120 acres. Probably one of the most exotic and un-real of them all is The Japanese Garden! With the purple wisteria in bloom and framing the famous Tea House, this scene (photo below) really felt like something out of a dream. Something that one might encounter in a place called Heaven. Say, during something called The Resurrection?
(And for all you non-believer secular humanists and Pre-Raphaelites out there -- go, go, GO to The Rose Garden this Sunday! The roses were all in bud last week which means that by Easter - and certainly the weeks after -- there will be an explosion of color guaranteed to blow your pagan minds!)