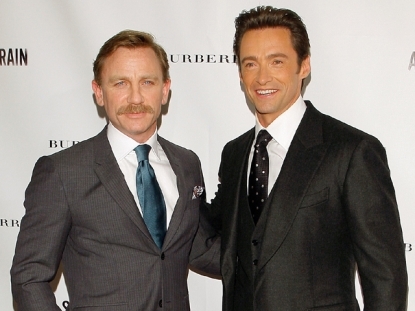 This should be the title of a new blog series, but for right now we'll focus on two very nice looking men currently on Broadway, 
Daniel Craig
and
Hugh Jackman
. The pretty pair recently decided to add one final performance of their two-person play
A Steady Rain
, that deals with violence in the police force, to benefit the
New York City Patrolmen's Benevolent Association Widows and Children's Fund
as well as
New Yorkers for Children
.  You can attend the final performance of
A Steady Rain
this Sunday at 7 p.m. for selfish reasons, like to see how great Daniel Craig's suit pants fit (and trust me they fit well) while doing your part for others this holiday season. Bonus!
Here's a photo of Daniel and Hugh from the opening night after party of A Steady Rain.