Who can forget America's prettiest inmate, "hot felon" Jeremy Meeks, made famous by a mugshot that went viral for being just too damn lovely?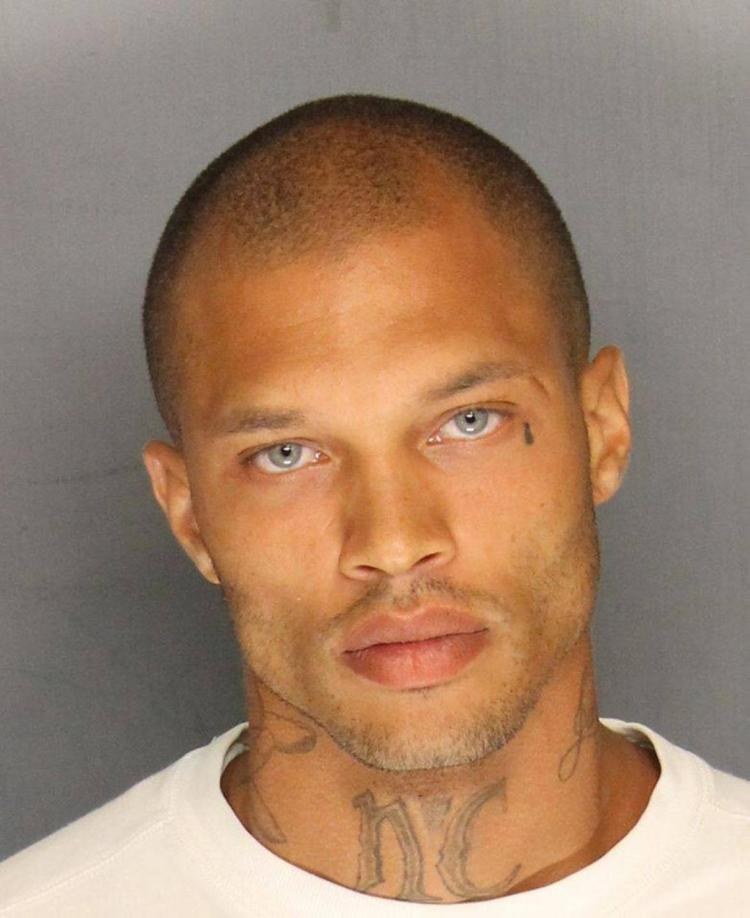 The viral mugshot from 2014 (posted by California police after Meeks had been arrested on gun charges), garnered so much attention that he was signed to the White Cross Management modeling agency upon his release from jail in 2016. It was a rags-to-riches story that made even the most cynical among us smile. After spending some time with his family and readjusting to civilian life, the 32-year-old father was on his way to London this week for a series of magazine cover shoots, according his manager Jim Jordan.
Sadly, the Daily Mail Online reports that Meeks never even got to leave the airport, as he was detained by border police at Heathrow and promptly put on a plane back to America just eight hours after his arrival.
Jordan claims that though Meeks had all proper travel documents with him, he was still detained, interviewed, searched and fingerprinted before being denied entry to the UK and escorted onto a flight back to New York.
"We went into the UK and we went through immigration and they detained Jeremy," Jordan said. "He wasn't arrested but they deported him out of the country."
Though the exact reason for Meeks' deportation remains unclear, a video he posted to Snapchat indicates that it may have been due to his criminal record.
"It was his first time in London and he was all excited, it was his big debut," Jordan said. "He was on the right track for what we feel was going to be his new life. Now he's very sad. Hopefully this is just a setback and he will be able to come back from this."
Watch Meeks document the incident below:

[h/t Dazed]
Image via Instagram