Noise-darlings Holy Fuck have been making moves in the experimental-rock scene since 2004. For the past few months they've been traveling the roads, blowing minds one city at a time with their tumultuous tracks. As they round out their international tour in the US, the band has been slipping psychedelic 3D postcards into our mailbox. Today Holy Fuck greeted us from Tucson...
"Brian at Wig-o-Rama in Tucson, AZ. He's not wearing a wig. Or is he?"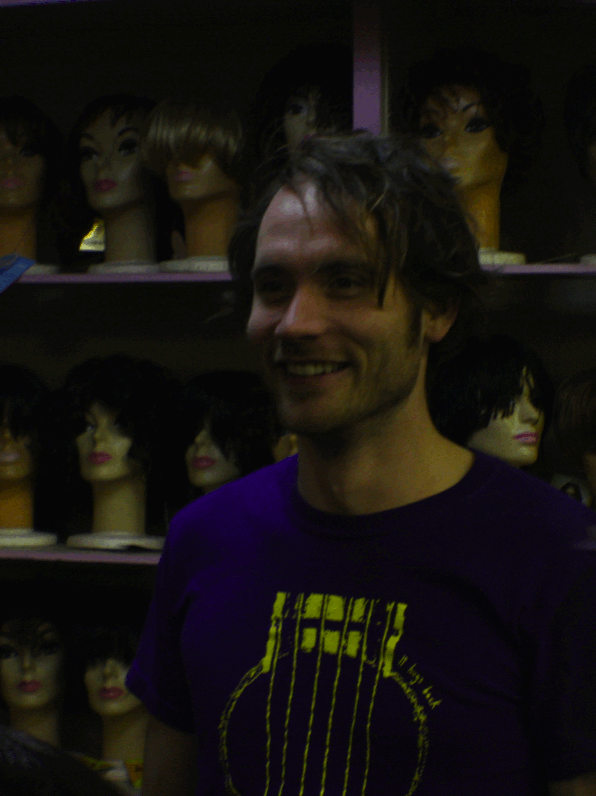 Postcard by Yoonha Park using a Canon EOS 40D, LOREO 3D Lens in a Cap and Trick3D app for iPhone.