Presidential hopeful (and hopefully, the next president) Hillary Rodham Clinton stopped by The Jimmy Kimmel Show last night, and Trump and his monstrous camp's incessant claims that Clinton is ill, and physically unfit to be president.
More specifically, they say that Clinton "looks tired," because a woman over 60 surely couldn't run a country, right?
"This has become one of their themes," Clinton told Kimmel, then had him check her pulse (which he jokingly confirmed was non-existent).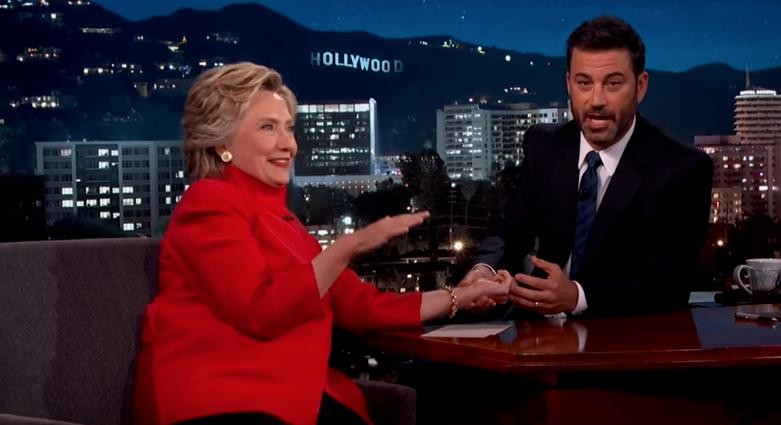 She continued:
"Back in October, the National Enquirer said I would be dead in 6 months, so with every breath I take I feel like it's a repudiation; a new lease on life. I think on one hand it's the 'wacky strategy'--say all these crazy things, and get some people to believe you. On the other hand, it just absolutely makes no sense. I don't go around talking about Donald Trump's health; as far as I can tell, he's as healthy as a horse."
Kimmel pointed out that Trump's "doctor" claimed that the Republican nominee had the "best health examination he'd ever seen in a human being."
He then put Hillary's strength to the test, having her open a jar of pickles.
Spoiler: she opened it.
Watch below, and don't vote for Trump.