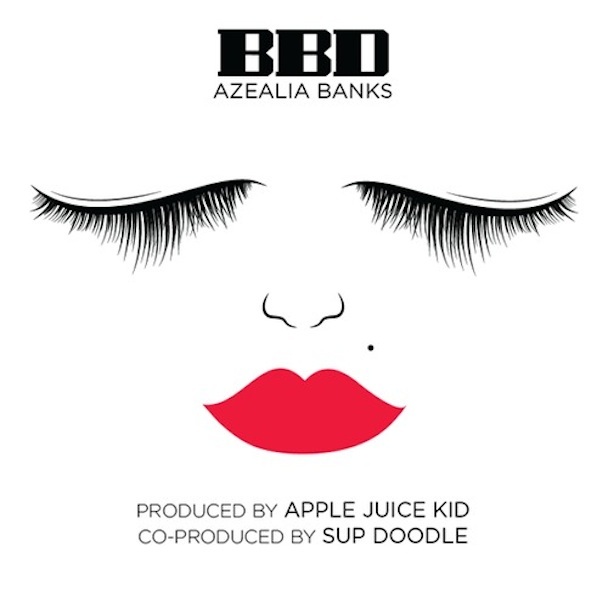 If, like us, your sleep cycle is still out of whack from the fun-but-somewhat-misguided decision to forgo your sensible "gourmet dinner party at home" plans on New Year's Eve in favor of a warehouse party with 400 strangers in Bushwick,
Azealia Bank
s' latest track,
"BBD,"
will jolt you awake this Wednesday morning more quickly than that venti coffee you've been nursing since 9 a.m. The rapper released the single hours before the end of 2012 and the trap track -- produced by Apple Juice Kid (who, fun fact, is a
professor
at the University of North Carolina) and Sup Doodle -- features high voltage bass, chants of "Bad Bitches Do It" (from which the song gets its name) and a nod to another 'BBD' reference: 90s R&B all-stars Bell Biv Devoe. Though the song is a one-off and won't be appearing on her forthcoming LP,
Broke With Expensive Taste
,
Banks announced
that the first single from her debut album will be called "Miss Amor" and will include a B side titled "Miss Camaraderie." Listen to "BBD" below.