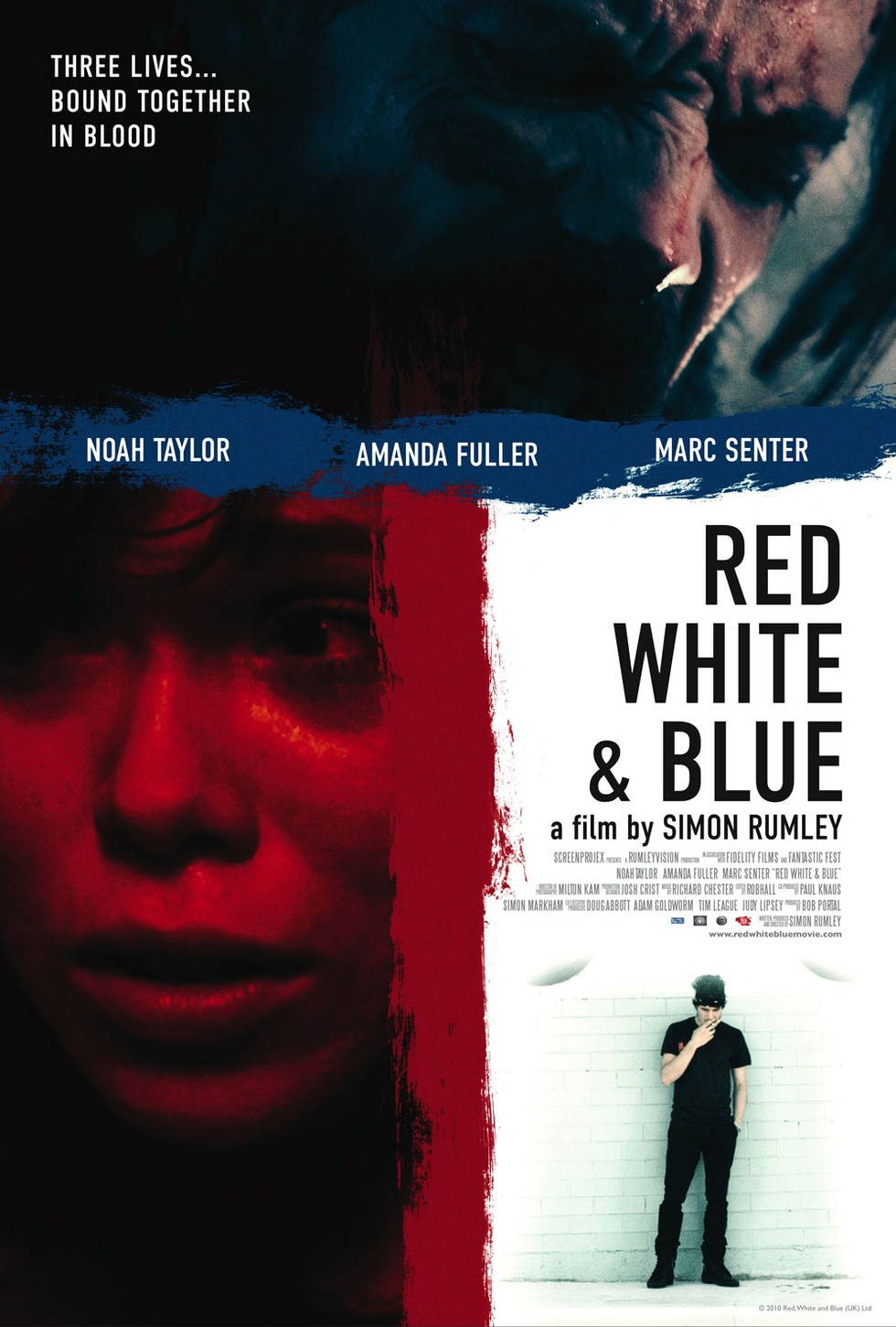 Opening this Friday and now available on your cable video on demand is the harrowing:
Red White & Blue
. The new film by
Simon Rumley
(who made the impressively bizarre
The Living And The Dead
) is a disturbingly chilling tale of damaged souls in Austin,Texas on a collision course with unimaginable violence. Erica (
Amanda Fuller
) is an angry, troubled, girl, spending her nights screwing a succession of strangers she picks up in bars. She is thrown off her game by the small acts of kindness of a scruffy stranger, Nate (
Noah Taylor
), living at the local co-op with her. Franki (
Marc Senter
) is a garage band rocker living and caring for his cancer-stricken mother. But an old involvement with Erica starts an unfortunate and tragic series of events into motion and sends Nate on a massacre of bloody revenge. There is a slow-burner quality to the film that builds with fiendish intensity.
Marc Senter
(who burned a hole in the screen in
The Lost
) is absolutely brilliant. And
Taylor creates his own creepy brand of deranged vigilante. it;s a beatifically bleak, uniquely unhinged film, which frighteningly feels as American as bloody apple pie.