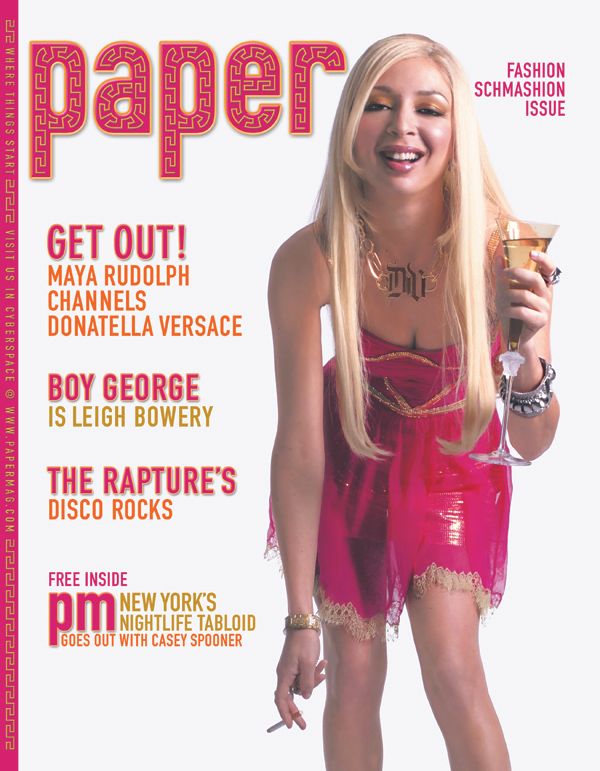 Oh
Maya Rudolph
, how we love thee. From TV series
Up All Night
and
SNL
to pooping her pants in
Bridesmaids
, she's always made us laugh. (Check out her
send up of over-blown renditions of the National Anthem
in today's Morning Funnies -- one of our favorite Rudolph
SNL
sketches ever.)  In honor of Rudolph's 40th birthday today, we've unearthed this shoot from our March 2003 issue. Shot by Torkil Gudnason and styled by
Sarah Sophie Flicker,
Rudolph sports lots of sexy, body-hugging clothes in character as the great
Donatella Versace
. In
the accompanying article
, Maya talks about being terrible at auditions, channeling Charo as hostess of  the SNL talk show sketch
Fiesta Politico
("She just says things that make zero sense"), and her concern with being pigeonholed for her legendary impression of Versace(which obviously didn't happen).
And now we bring you all-new details about the cover shoot, courtesy of
Mr. Mickey
!
On Donatella Versace's reaction to the cover:
We loved Maya and we love Donatella Versace. Looking back, I wish the cover had been one where she wasn't so boozy and smoke-y because I think that was not the look. I heard that Donatella didn't like that about it, but I mean I could be wrong.
And the time Gwyneth Paltrow called Mickey while he was in the bathroom:
Gwyneth Paltrow and Maya Rudolph were childhood friends and I wanted to interview Gwyneth about Maya for the story. She called our office while I was in the bathroom and our receptionist just put it straight through to voice mail. So I checked the voice mail, and it was Gwyneth, saying "Hi, this is Gwyneth Paltrow. I heard you wanted to talk to me, etc." And I went up to the front desk, and I said to the receptionist, "Did someone just call me while I was in the bathroom?" She said, "Yeah I think it was Gwyneth Paltrow." And I was like "In the future, when a movie star calls, please be sure to try to find me."
Check out the images below, and don't miss the last photo featuring Rudolph's Donatella and the real Donatella together at last!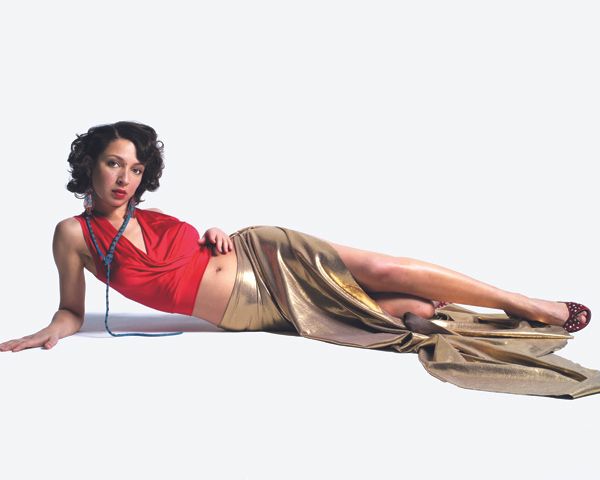 Rudoplh wears a skirt by Elisa Jimenez, shirt by Max Mara, earrings and necklace by Belles of the Black Diamond Field.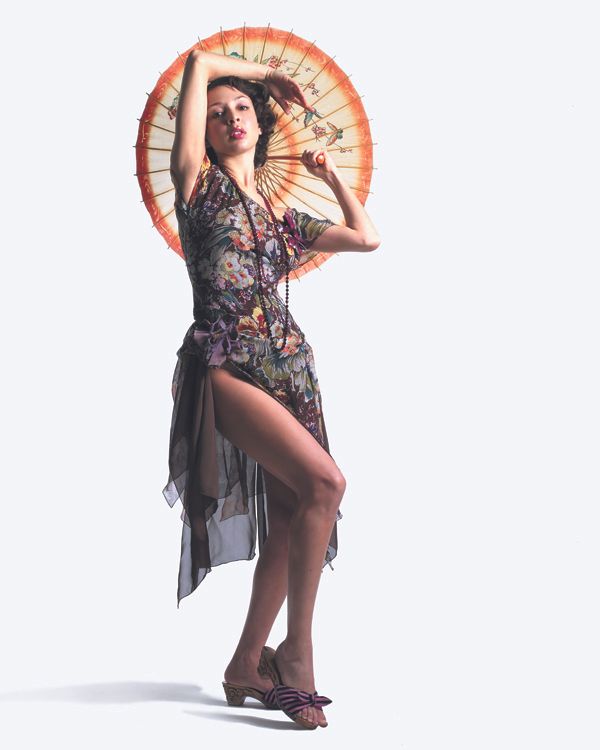 Rudolph wears a dress by Max Mara, jewelry and accessories by Belles of the Black Diamond Field.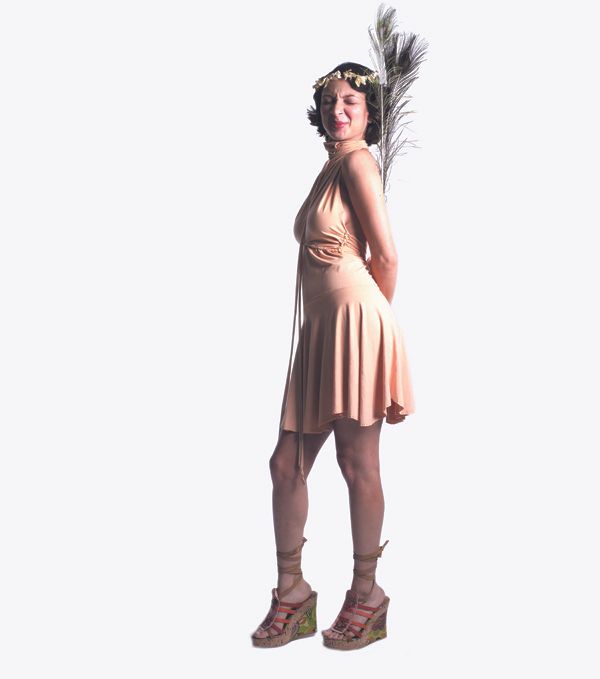 Rudolph wears a dress by M.R.S., floral wreath by Belles of the Black Diamond Field.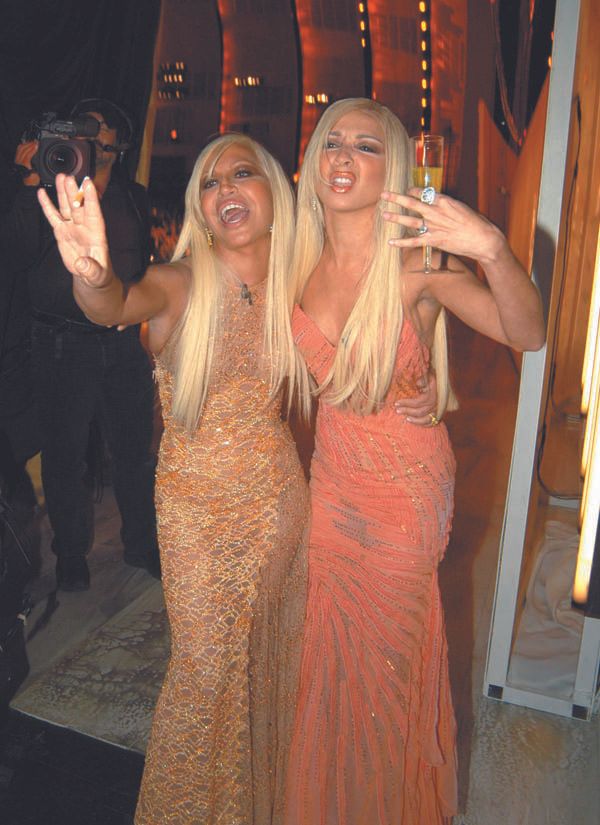 The Donatellas finally meet!